As much as there has been increased talk of Electric Vehicles (EVs) in recent years, including across Afrika, the question to ask is what needs to happen first for EV adoption to increase across Afrika? Is it that more EVs need to be on the roads first or is it required that there is an improvement in the available charging infrastructure?
In this iAfrikan Insights article, we took a look at the available EV charging infrastructure across the continent in order to gauge how far adoption is.
Electric Vehicle refers to electric cars, electric motorcycles, electric bicycles, and plug-in hybrids.
What we found is that adoption of EVs is growing but at a slow pace, owing to many factors. South Africa, for example, has the largest number of EV charging stations and in turn one of the highest EV to charging station ratios in the world (only Korea, Chile, Mexico, Indonesia, and the Netherlands have more EV charging stations per EV). However, this is only possible because the country has about only 1,000 registered fully electric cars.
As EVs become the mode of transportation of choice for more Afrikans, our research shows that much more still needs to be done to make EVs more accessible and efficient with a strong network of charging stations.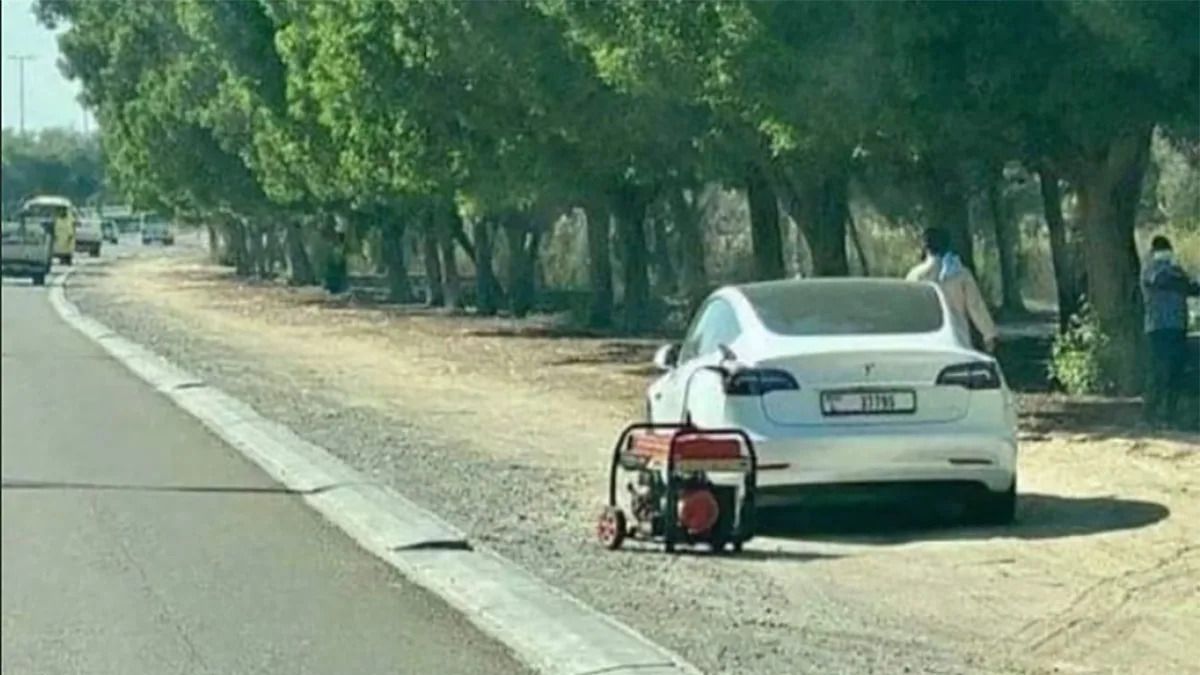 This week's top stories
How Afrika could solve the global computer chip shortage. Afrika is home to all the natural resources used in electronics manufacturing as well as the computer chips that power them. So, why aren't there any Afrikan chip manufacturers to solve the chip shortage problem? Steel accounts for about 40% of the weight of computers. Steel is created from iron ore, which is mined and then transformed into steel using two processes: blast furnace and electric arc furnace. ‌‌Guinea has the world's greatest iron ore deposits, but the resources have remained undeveloped due to years of legal fighting and alleged corruption over the major project, Simandou. Simandou has more than 4 billion tonnes of high-grade ore, making it the world's largest known deposit of its sort. [Continue Reading]
Why Ubisoft Casablanca was shut down. This is a story of some of the internal and external issues that contributed to the closure of the gaming studio, Ubisoft Casablanca. Yassine Arif, a former Game Designer at Ubisoft Casablanca, tells the sad story of how the first gaming studio in Morocco and North Afrika was shut down after 18 years of operations. Among its famous titles is Prince of Persia: Two Thrones. Ubisoft Casablanca was an opportunity for many local developers in Morocco to get into professional video game development. The closure of the gaming studio is a tragedy, but many initiatives were built during the Ubisoft Casablanca period. [Continue Reading]
How smartphones and the internet impact music. Hip-hop artists have chosen to somehow embrace how quickly music spreads via the internet and smartphones by releasing free songs and sometimes mixtapes to fans and focussing on generating revenue in other ways, but not limited to, performances, merchandise, and endorsements. Artists make money from music streaming services based on the number of times their songs are played compared to CD sales and even digital music sales where they only receive royalties on a song or album purchases, this makes the potential upside for making money quite huge considering that the same person can listen to the same song several times. However, the rates that music streaming platforms pay make earning good money an uphill battle. [Continue Reading]
Nigeria's blockchain-based intellectual property marketplace. The Nigerian government has inked a three-year exclusive IPR (Intellectual Property Right) deal with Developing Africa Group (DAG) to build a national wallet that would allow the commercialization of any intellectual property (IP) forms generated and registered in the country, both domestically and globally. The IPR exclusivity agreement kicks off the development of the country's official blockchain-based platform, which will allow creators and innovators to upload IP forms like trademarks, patents, and copyrights such as songs, lyrics, videos, shows, lectures, podcasts, and all other forms of streamable content for trade, sell, or exchange abroad, while collecting royalties and proceeds in their wallets. [Continue Reading]
Central African Republic's tax-free crypto island. The Central African Republic has announced Project Sango, a crypto island where people can transact using Bitcoin and other cryptocurrencies tax-free. CAR hopes to attract crypto professionals and enthusiasts to work and live in the country. The curious thing is that the country itself is nowhere near being labeled a crypto leader in Afrika, never mind in the world. Furthermore, the country only has an internet penetration of 11%, which is extremely low in comparison with other Afrikan countries, for example, Kenya recently announced that it has an internet penetration rate of 94%. [Continue Reading]
Encouraging adoption of EVs