Some interesting news coming out of the Central African Republic is that the country's government has approved a law that allows Bitcoin to be accepted as legal tender in the country. This decision has made the Central African Republic the first country in Afrika to accept Bitcoin, or any cryptocurrency for that matter, as a means for legal payments.
There's no denying that cryptocurrencies are slowly going mainstream and gaining popularity, in Afrika too. This is observed when you look at the top 10 global lists of worldwide Bitcoin exchanges trading volumes as well as the worldwide number of cryptocurrency holders by country, in both lists three Afrikan countries feature. However, none of those Afrikan countries are the Central African Republic.
There are several reasons why the Central African Republic doesn't feature in the top 10 of any cryptocurrency usage list. For starters,  internet penetration in the landlocked country is only 11%. Furthermore, only 48% of its population has access to a mobile phone, not necessarily even a smartphone. Given these two reasons and several other socio-economic reasons the government's decision to accept Bitcoin as legal tender is rather a curious one.
Look, cryptocurrencies are here to stay and it is definitely only a matter of time before they go mainstream in one way or another (Note: this is not financial advice). However, the Central African Republic…
Why though?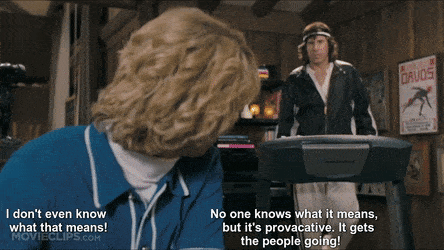 This Week's Top Stories
The United States of America, the European Union (EU), and 32 other countries have signed and agreed to what is known as the "Declaration for the Future of the Internet." Among those endorsing The Declaration as signatories are four Afrikan countries, namely Cabo Verde, Kenya, Niger, and Senegal. However, it appears Kenya is distancing itself from The Declaration that aims to reach consensus on key topics such as privacy, affordable internet, open internet, handling illegal content without impeding free speech, interoperability, and more, for now. The country's government has said that it has been listed erroneously as a signatory as The Declaration has not gone through the relevant government processes. Read
Kenya will soon be heading to the polls for the General Elections. Unfortunately and generally speaking, electioneering periods turn out to be a bad period for small businesses in the East Afrikan country. One way to cushion your business against the indecision and sometimes confusion that comes with an election year is to scale your business to other countries. However, not every business can afford to scale to other countries, thus one needs to figure out what they can do in order to cushion their business when such time comes. Read
The dilemma with technology increasingly taking up this public authority is quis custodiet ipsos custodes (who watches the watchmen). This is coming back into the spotlight even more so as Elon Musk has had his bid to purchase Twitter accepted.
For example, in 2021 when Twitter deleted President Buhari's tweet, what were the standards and metrics they used to that conclusion? Also, given that different countries have relatively different definitions of free speech, which version will social media platforms abide by? Read
NALA Money, a Tanzania-based fintech startup, has teamed up with Cellulant, a Pan-African Payments company, to power remittance payments into Afrika from the USA and UK. Read
Elon Musk has secured $25,5 billion of fully committed debt and margin loan financing and is providing an approximately $21 billion equity commitment to fund his acquisition of Twitter. Read
Bitcoin popularity