Today marked 15 years since the official launch of M-Pesa by Vodafone through its subsidiary, Safaricom in Kenya. Since then, M-Pesa has gone on to become Afrika's leading mobile money solution. Back then, when I also wrote this article on the tale of M-Pesa's curious origins, it was a matter of pride that M-Pesa be marketed as a Kenyan. With time having passed, that is no longer as important as the fact that the solution has created value and equally allowed many to capture that value.
M-Pesa has become such a success that in Kenya it was reported in 2019 that M-Pesa transactions account for half of Kenya's GDP.
Success for M-Pesa was not only limted to Kenya as the mobile money service was expanded to Tanzania, Mozambique, the Democratic Republic of Congo, Lesotho, Ghana, Egypt, and South Africa, to name but a few. ALthough it did not prove to be as popular in these countries as it did in Kenya.
This got me wondering, in the age of cryptocurrencies, would M-Pesa not have become a global standard had it not been patented but rather released as an open source solution?
One can only ponder. Here's to many more years for M-Pesa and more importantly, many more years of Afrikan technology innovation.
Recommended
VALR raised $50 million in Afrika's largest crypto raise - VALR is now valued at $240 million after its recent Series B equity funding round of $50 million led by Pantera Capital. The raise is the largest crypto raise in Afrika.
Afrika's cloud is a national security issue - Cloud computing is a matter of national security. Afrikan governments need to think seriously about where they host their data lest in the future they be denied access to it.
M-KOPA secured a $75 million growth equity funding round - M-KOPA secured a $75 million growth equity funding round as the fintech platform positioned itself for further growth as it hits the 2 million customer milestone.
Our generation's battle cry for universal internet access - Regardless of how crucial these achievements by South Africa's Competition Commission are, the effort to accomplish #DataMustFall is still a long way from becoming a reality for the majority of South Africans.
Applications open for MEST Africa's Class of 2023 - MEST Africa has announced that applications are now open for its 12-month startup training program. Those who want to be part of MEST Africa's Class of 2023 are invited to apply via the website.
Something useful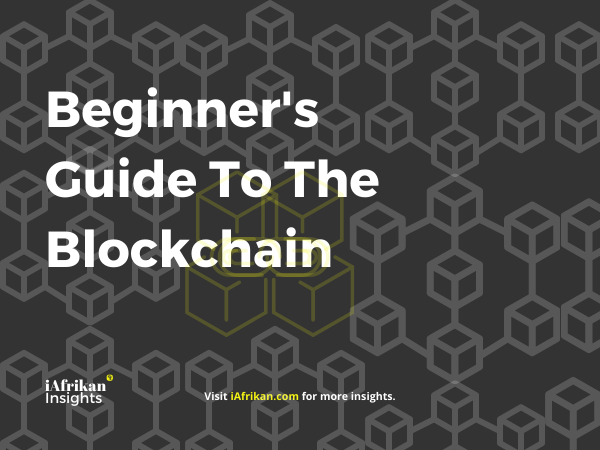 Beginner's guide to the blockchain - Cryptocurrencies appear to be gaining momentum. Here is a beginner's guide to understanding the blockchain.