From 11 to 12 February 2019, technology hubs and innovation centers from around Africa, met in Accra, Ghana to work on the i4Policy Manifesto. The i4Policy manifesto is about getting government, the youth, and innovation involved in the digital and economic transformations of their communities.
The digital transformation in Afrika requires innovative and ambitious policy-making, that is driven by the participation and insights of young entrepreneurs and innovation communities. Hubs have been recognized as a bridge between the youth and digital opportunities. From Ghana to Kenya, these tech ecosystems have been nurtured, raised and amplified by the growth in numbers of hubs.
Afrika is fast becoming an entrepreneurial continent due to the economic opportunities and social impact that is present for the discerning entrepreneur. In Zimbabwe, a country that has undergone difficult financial challenges due to targeted sanctions and inconsistent economic policies over the last twenty years, the youth have turned to entrepreneurship so as to have multiple sources of income.
Technology, access to funding, outside markets and foreign partnerships have also drawn Zimbabwean youth to hubs. As a result, there are many hubs operating in and servicing major cities across Zimbabwe. There are a lot of hubs in Zimbabwe, help entrepreneurs grow their businesses. Have a read below about them so as to understand the Zimbabwean ecosystem.
Impact Hub - Harare
With a focus on technology, capacity building, and education, Impact Hub Harare, which is based in Harare was formed by Aretha Mare, Dr. Nozipo Maraire, and Tadzoka Pswarayi. It is one of the world's most recognizable, largest networks focused on building entrepreneurial communities for impact at scale and one of Zimbabwe's most well-known hubs.
With a strong local focus that is supported by a global network, the two have introduced, organized, and delivered several international initiatives within the Zimbabwean and Afrikan ecosystems. Some of these are Seedstars World, Founders Live Harare, and the popular Facebook Developer Circles which is a global learning and peer mentoring community of developers and tech enthusiasts.
Zimbabwe was one of the few Afrikan countries this year to have their high school team accepted into the First Robotics Competition, which is the premium robotics competition in the world. Much of their work focuses on empowering those with less access to opportunities.
"We have run the Accelerate 2030 program since 2017. This program targets start-ups that are ready to scale and undergo training on what it means to scale, helping them evaluate whether they are ready to scale or not. Startups get to pitch their business at a local event and winners selected from a global pool get training and the opportunity to pitch before investors. We also run hackathons and digital skills programs for high school students and unemployed graduates. The Microworkspace program targets unemployed youth who are equipped with coding and web development skills. The current class has a female enrolment of over 70%. High school students participate in robotics programs where they get to participate in global platforms such as the First Global Robotics Competition in addition to giving back to the community by running computer literacy classes for disenfranchised children in primary school." said  Aretha Mare, co-founder of Impact Hub Harare.

Impact Hub Harare will soon be launching Code is Female, a program that is designed for high school girls to enhance their digital skills as a build-up to the Africa Code Week training events conducted over the last two years.
Tech Village -  Bulawayo
The Tech Village is an innovation hub designed to provide resources, a community, and the best possible working environment for entrepreneurs. It is based in Bulawayo, Zimbabwe's second-largest city commonly known as the City of Kings.
Tech Village was started by Takunda Chingonzo, who is a former Mandela Washington Fellow in 2014. Upon his return from his fellowship in the United States, and famous for interviewing President Barack Obama, Takunda started the tech hub which has seen him support over thirty startups at the Tech Village to date. The hub is also conveniently located near the National University of Science and Technology (NUST) in Bulawayo and also operates a co-working space in the center of the city. The proximity to the university means that it has gained numerous opportunities for people to learn to code, find co-founders and pitch their products in international competitions. Most importantly, NUST has a competitive computer science program that provides a steady stream of entrepreneurs who participate in hackathons and innovate at the hub.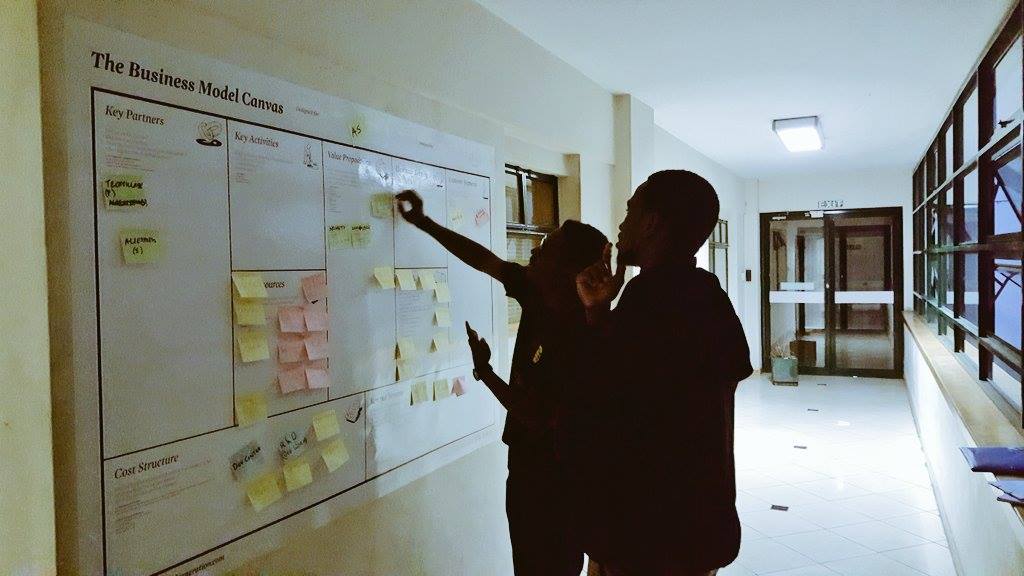 True to its name, the Tech Village is home to a number of sectors/cause-specific communities, which include the Green Village (Green Innovators), ZimVR (AR/VR community), Mutambo (a gaming league,) GameOn (Game Development Community) The Bulawayo Open Source Society, to name but a few. These communities serve as fertile ground for innovators to flourish.
To better support innovators, the Tech Village runs two entrepreneurship programs, The Idea Market which is a 6-month idea incubation program, and the GrowthPad, which is a startup incubation program that feeds off of the Idea Market. Startups in these programs receive over $10 000.00 of equity-free resources and support, courtesy of some of the Tech Village partners.  These programs are geared to help increase the quality of startups coming out of Bulawayo and will ultimately feed into an accelerator called Velociti.
The Tech Village hosts a couple of technology-centric events in the city, chief of which is the Emerging Ideas Pitch Night, a monthly community event that provides a platform for local entrepreneurs to engage with the community, thereby growing the local ecosystem, other community-building events include TechFest, the 5-day Technology Festival organized by the Tech Village and Startup Weekend Bulawayo.
"Over and above our desire to support the entrepreneurs, we believe that there is a much dire need to build the infrastructure for the ecosystem itself and better map our ecosystem, this is why we are working on a startup registry of sorts (www.startups.co.zw) and a local hub network called HubVisa both of which will officially launch in August of this year and will better map the innovation Ecosystem. The Tech Village is also part of a regional partnership of hubs called the Southern Venture Partnership which is pushing to build a larger regional ecosystem that currently includes Zimbabwe, Zambia, and Malawi, this will hopefully compensate for the smaller ecosystems and startup addressable markets in each of these three countries, relative to say South Africa or Nigeria. Why the TechVillage? Because we truly believe at our core that it takes a village to raise a child!" said Takunda Chingonzo.
Voices of Fashion  – Virtual Hub
Voices of Fashion hub is a virtual hub for micro to small fashion producers. It was birthed in 2018 after a consultative process with various stakeholders in the fashion value chain in Zimbabwe. This process led to highlighting the existing gaps in the fashion value chain, such as innovation in product development and identification, and value addition. The hub seeks to fill these gaps through collaboration and partnership arrangements.
In a bid to strengthen its mandate, since its inception Voices has collaborated with local fashion extravaganza- The Harare International Festival of the Arts, commonly known as HIFA and  ZIMTrade. They have also partnered with the HUBS in Zimbabwe and participated in the SoCreative Southern African Hub Issues series held in South Africa.  Over the last year, Voices has operated as a virtual hub because it was focused on documenting the voices from their various spaces of operation and creating synergies and partnerships.
They are currently looking forward to growing into a physical space by increasing the working portfolios to reflect the fashion value chain. This will lead to an increase in innovation,  value addition, and deeper market penetration.
"Effective trade of arts and crafts will always be sustainable as long as we focus on authenticity in product development with a world-class value chain understanding," said Chenesai Mukora-Mangoma, Founder and Creative Director of Voices of Fashion.
Muzinda Hub - Harare
Muzinda Hub Harare is one of the largest names in the Zimbabwean tech ecosystem. A training center that develops world-class IT developers that are able to create high-quality websites & mobile applications.
Their business model is focused on training young people on how to code and then placing them in organizations. So far, they have placed graduates in large corporates such as Econet Wireless. Muzinda Hub is strategically positioned less than 15 minutes drive away from the local University of Zimbabwe, one of Zimbabwe's premier academic institutions. The government of Zimbabwe has embarked on a program to build innovation centers in each university in Zimbabwe.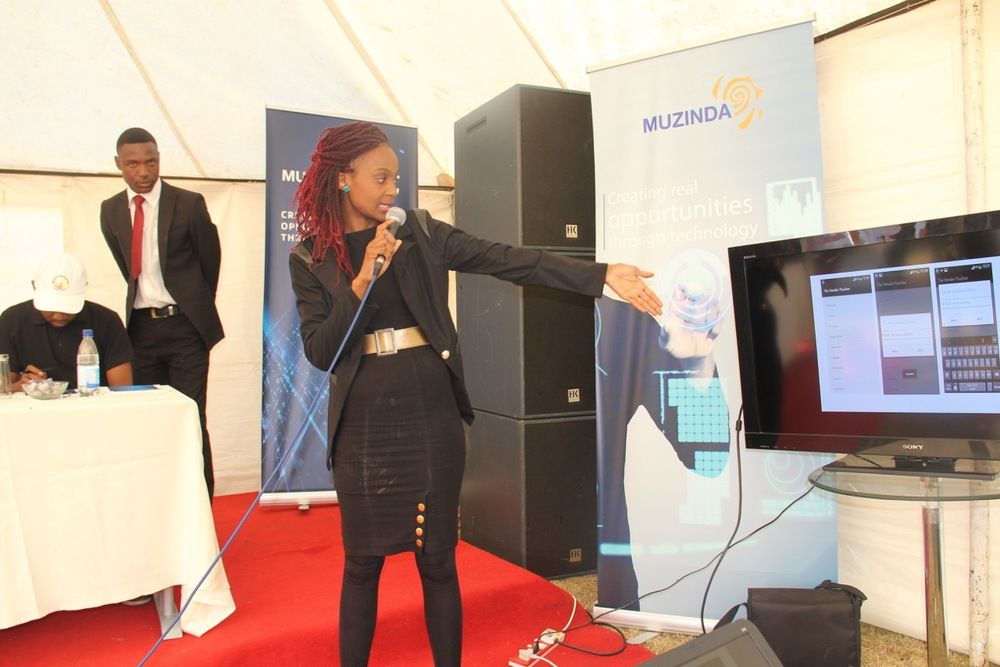 In an interview in Harare earlier this year,  Professor Murwira who is the Minister of Higher and Tertiary Education, Science and Technology Development said innovation hubs are meant to bridge the gap between theoretical knowledge and industry skills.

Muzinda Hub's training focuses on inducting individuals that are passionate about creating the future by solving problems with technology. They have a five-month digital skills training program, which consists of specialized e-learning coding modules, and business, and entrepreneurship training that is supplemented with practical group project development experience.
Tech Hub  – Harare
Tech Hub Harare is a startup development platform, that was built in 2018 to support early-stage startups in Zimbabwe through the provision of office space, Internet access, and mentorship. They provide startup founders with access to networking opportunities through events and one-on-one sessions with selected mentors.
Through workshops and seminars, they train start-ups on problem areas and how to develop their business models while preparing them for fundraising. Since its launch, they have worked directly and virtually with over 54 startups.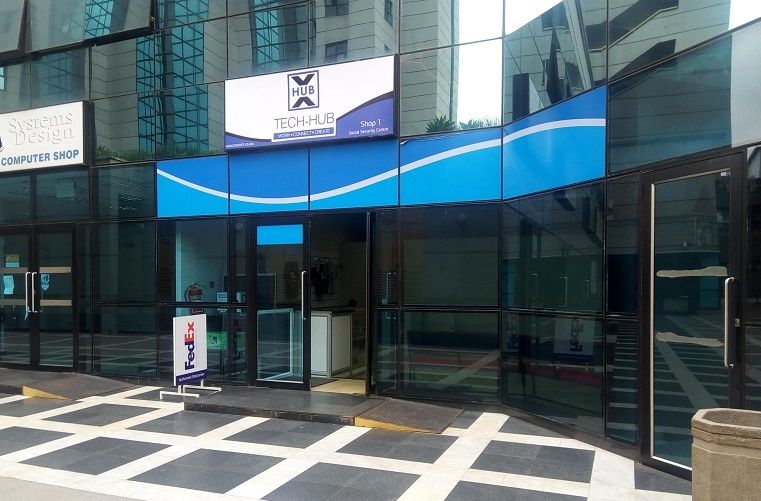 "Tech Hub is excited to be part of a growing Start-up ecosystem. A number of startups are embracing technology in their business models. This is encouraging and in 2019 and going forward Tech Hub is ready to accommodate and help these start-ups grow by providing smart platforms and testing environments to encourage testing and experimentation. We see startups adopting technology and we are already leveraging off technology to help start-up founders  innovate better using our platform," said Regina Bvudzijena, community manager at Tech Hub Harare.
---
The above-mentioned hubs are just a few of the innovation centers that are operating throughout Zimbabwe. What is notable is that most of these hubs are under the management of individuals who are forty and younger.
They have a personal understanding of the struggle of finding employment in tough financial conditions. As a result, they are helping to define and build a very nascent ecosystem that can still benefit from wide support.
What is the immediate noticeable and common thread running through these hubs?
All of them are committed to building with startups that are focused on the United Nations SDG Goals. It is commendable that the government is widening access to digital skills as they have embarked on a project to build incubators at over half of the country's universities. The completion and implementation plan of these centers will ensure that digital skills change the trajectory of the Zimbabwean youth.
— By Heather Mavunga