Youth unemployment remains one of the most significant challenges facing South African youth. With more and more youth unable to find work, young entrepreneurs can play a significant role in creating employment opportunities for their peers.
From artificial intelligence (AI) language processing bots to startups challenging traditional farming practices, these young entrepreneurs solve problems in their communities, promote sustainability, and create jobs.
Here is a list of some young South African entrepreneurs to watch in 2022 and beyond.
400 seats
The Business: Experienced filmmaker Priya Patel founded 400 seats, a production company known for its fresh, young and creative approach. By working in the South African film industry and building strong working relationships with other freelancers, she has become aware of the under-representation of women, people of colour, and LGBTIQA+  in the industry. With this in mind, her vision is to create a production house that produces world-class content and represents freelancers, enabling individuals from underrepresented groups to gain access to parts of the industry previously closed to them.
Ambitions for the future: 400 seats will be known for quality content and its inclusive environment. Priya also hopes that 400 seats will be widely recognised in South Africa and globally, providing local creatives with an international platform.
Botlhale Ai
The Business: Botlhale Ai is a research and innovation startup that specialises in conversational AI. As computer systems have become an integral part of our daily lives, natural spoken language has become a desirable form of human-computer interaction. However, many people have been left behind due to the lack of human language technologies in African languages. Thapelo Nthite and his co-founders believe that language should not be a barrier to accessing digital services but rather an enabler and have designed a suite of Natural Language Processing (NLP) tools for African languages. Using these NLP tools, service providers and developers can take advantage of the commercial potential of human language technologies, and more Africans can access digital solutions. The team is currently expanding their Natural Language Processing (NLP) suite to support more African languages.
Ambitions for the future: Botlhale AI envisions operating in many countries and supporting 75 languages spoken by 300 million people.
Delivery Ka Speed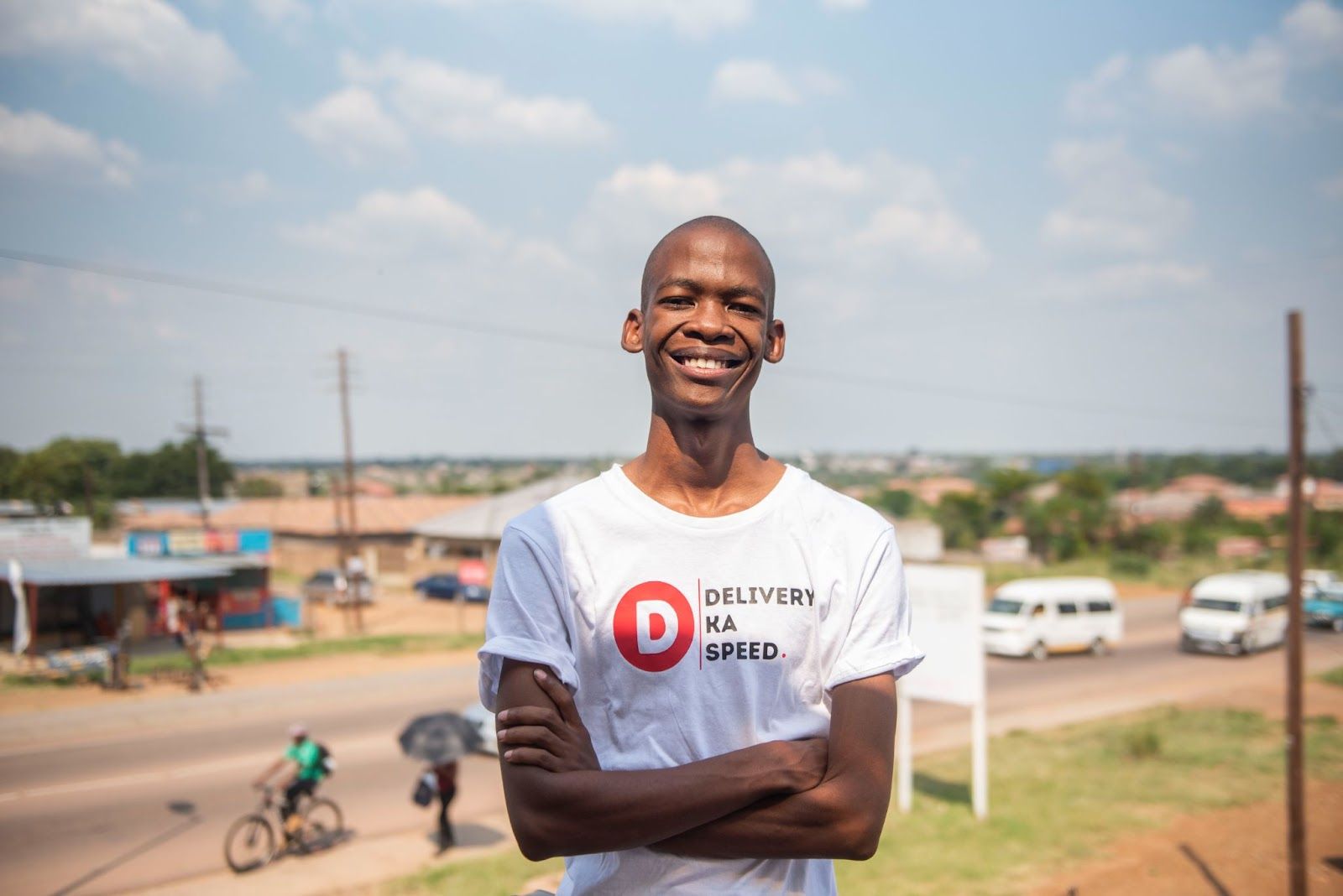 The Business: Delivery Ka Speed is a fast-food delivery company operating in Hammanskraal, just north of Tshwane. Godiragetse Mogajane launched the business at the end of July 2021 after he tried to order food via a food delivery service from his grandmother's home in Hammanskraal and found that the service did not operate in the area. After doing some research, he discovered that most food delivery services don't operate in townships or rural areas because of the lack of mapping. He saw a gap in the market and started Delivery Ka Speed with a small team taking orders via WhatsApp and delivery drivers from Hammanskraal. Over 6500 orders have been received since the service launched, and they are now in the process of launching an app. Godi also hopes Delivery Ka Speed helps set an example for businesses operating in townships and hopes that more businesses will set up shop in townships and provide employment for youth in the area.
Ambitions for the future: Godi intends to expand Delivery Ka Speed beyond Hammanskraal, focusing on townships and rural areas.
WeSit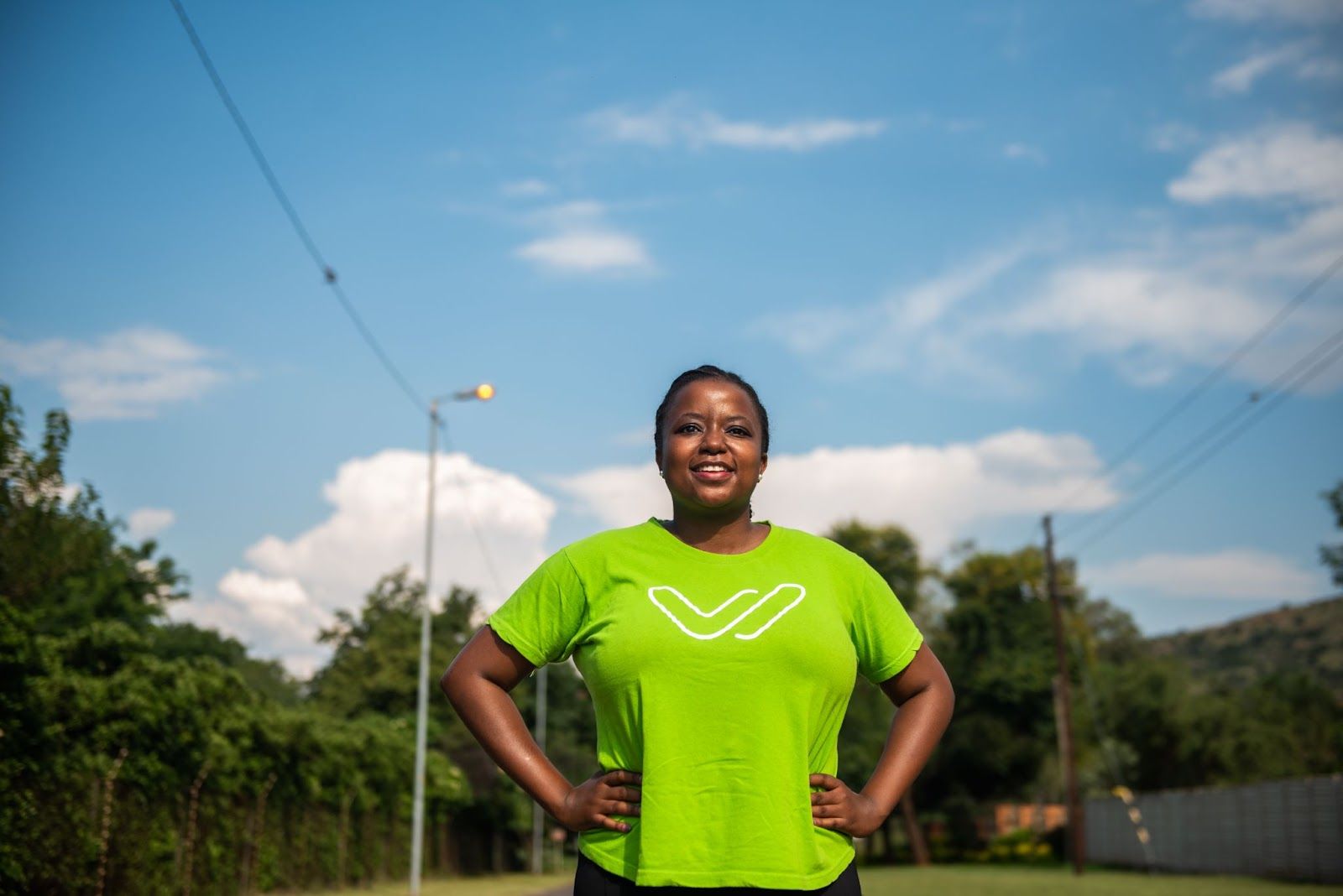 The Business: WeSit joins the ranks of other gig economy businesses by offering on-demand babysitting services across South Africa. You can book a sitter on the platform at any time, on short notice, with no minimum booking time, and all the sitters on the platform are vetted and trusted. WeSit founder Nqobile Msibi was a babysitter herself when she realised the safety risks involved with babysitting for both the parents and the sitters. Most parents and sitters are not thoroughly screened, and a thorough vetting beforehand would make both parties feel safe. The WeSit platform is built on trust and plans to expand to include training and steady income for all WeSit sitters. In addition, Nqobile also hopes to play a role in shaping legislation regulating industries such as babysitting so that sitters, parents and children are better protected.
Ambitions for the future: Within the next three years, finding a reliable babysitter will become easier with WeSit's vision to expand into all major cities throughout Afrika and Asia.
You and Yours
The Business: You and Yours is one of Afrika's first customised skincare line and responds directly to consumers' interest in personalised, customisable beauty products. Knowing that personalised skincare is very limited in the South African market and that limited beauty brands currently offer the ability to customise and personalise products, Cathy Mahloana  saw an opportunity. And with the help of a skin expert and a beauty retailer, she founded You and Yours using her experience building digital products. There are currently 36 different body butter formulas available on the website to choose from, depending on your skin type. Cathy is currently working on boosting brand awareness and expanding the product line by personalising more everyday products.
Ambitions for the future: Cathy's dream is to make You and Yours a household name and work full-time for the business.
Foonda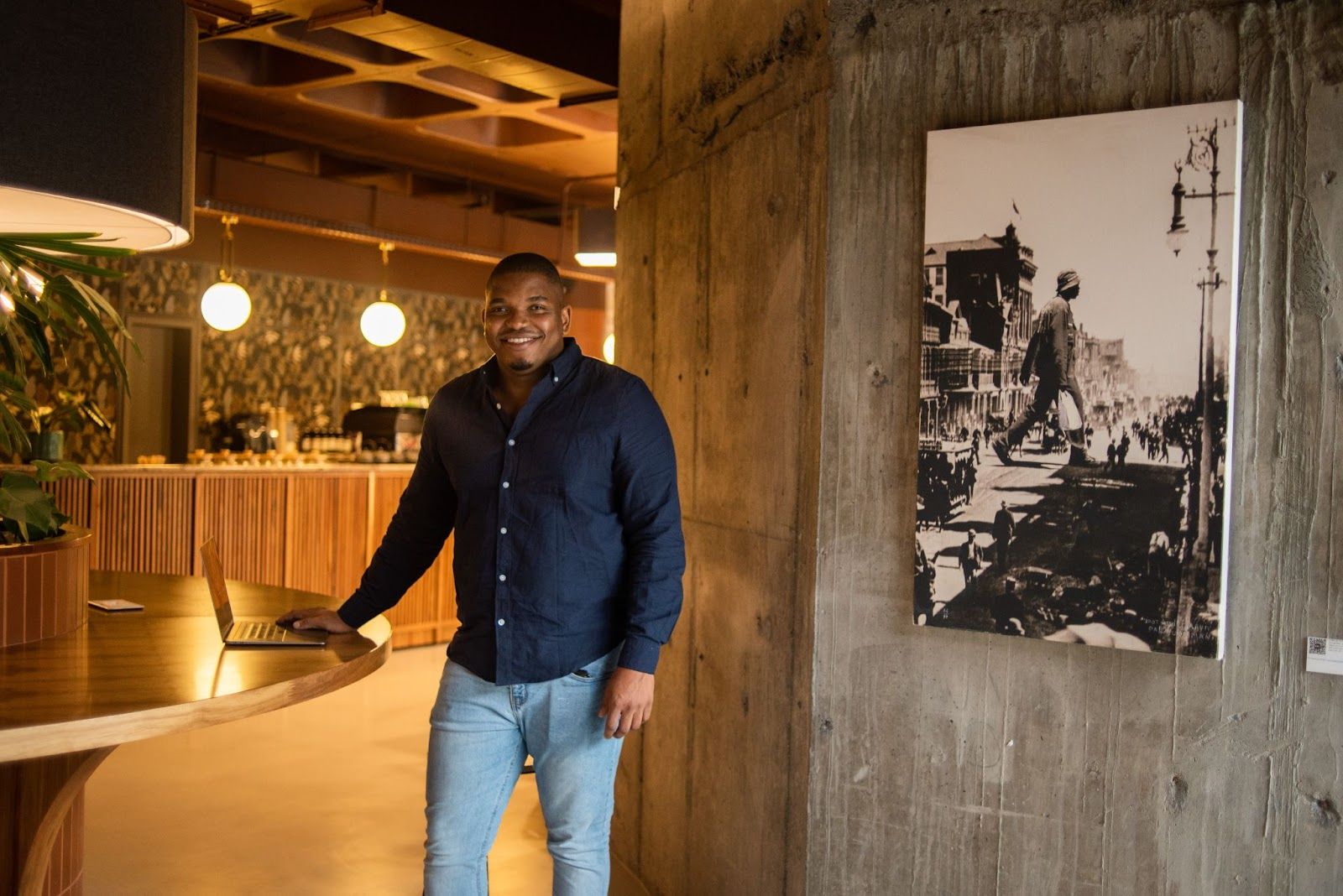 The Business: Foonda connects graduates and students with employers through technology. Foonda was inspired by the #feesmustfall movement of 2015, during which time it became apparent to Founder Vuyo Pakade just how difficult it is for many people to obtain financial aid for their studies. He saw the opportunity to tackle the problem head-on and launched the Foonda app. While it started as a scholarship platform, today, it places graduates with companies looking for entry-level talent. So far, Foonda has helped place 15 candidates in two organisations in July 2021 and placed ten more graduates in October 2021. Their goal is to transform it into a scalable solution that helps more youth gain job-readiness skills and transition from tertiary education to employment.
Ambitions for the future: Vuyo's vision is to help 100 000 youth find employment by 2026 and 1 million by 2030. In addition, he plans to expand throughout Africa, helping young people in underserved communities across the world.
Farmru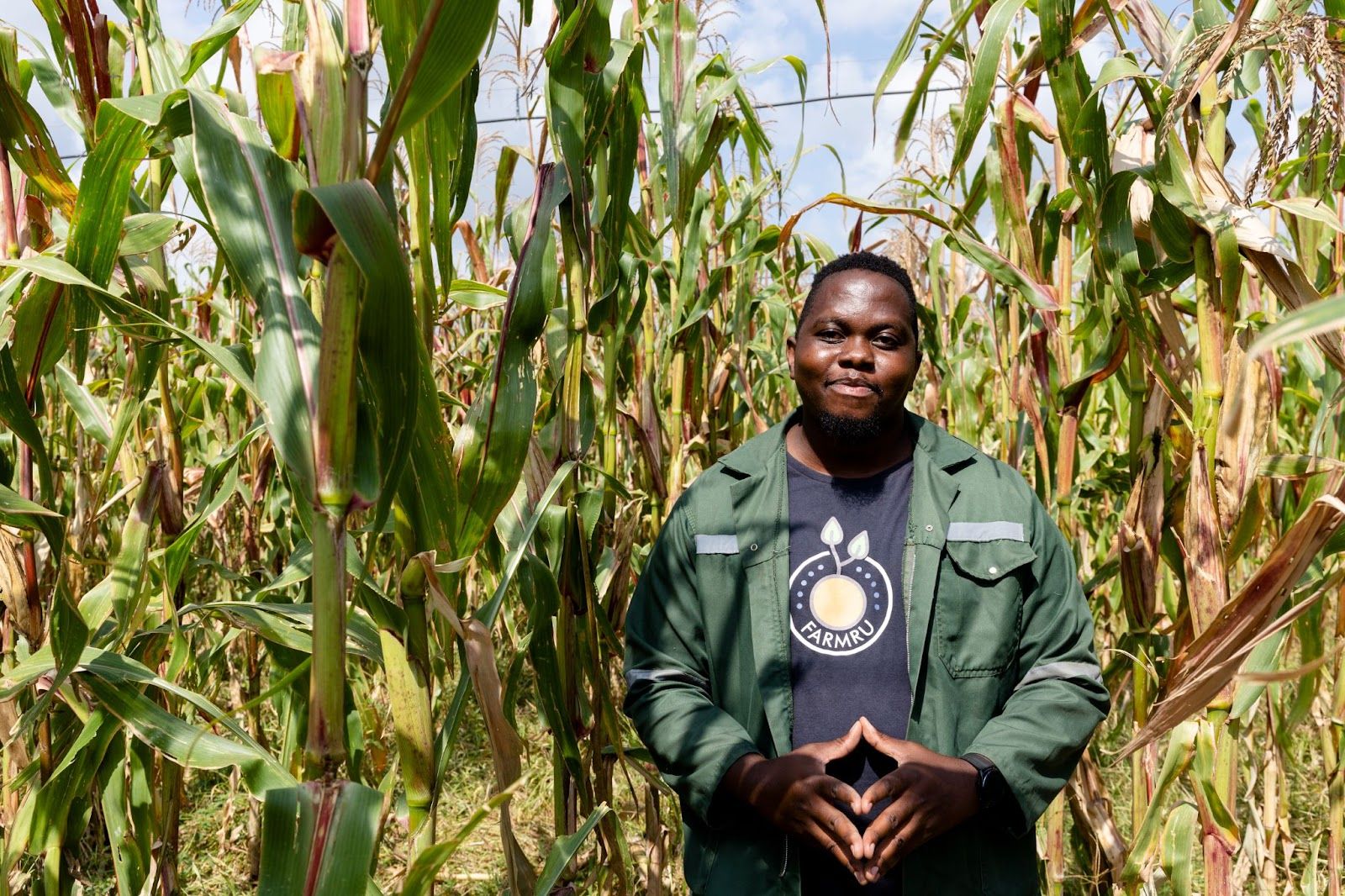 The Business: Tsedzu Netshimbupfe  and his co-founder Lufuno Mbau invented an agri-tech system called Farmru. In addition to having a background in Information Systems and Business Management, Tsedzu also has farming roots, as both his grandfather and father were farmers. While at home in his village in Limpopo, he started talking to the local farmers and found that most of them relied on intuition farming, which meant that many knew little to nothing about the conditions they were farming in. In a hope to learn more, Tsedzu and the team also partnered with farming forums in the area, and they began to understand the information farmers needed to succeed and invented Farmru. The Farmru system assists by saving water and maintaining optimal soil quality to produce healthy crops. It also monitors the environment, executes tasks and collects data using a low-cost microcontroller device. The team is currently developing an app that plugs into the microcontroller, giving farmers remote access to their farms.
Ambitions for the future: Farmru hopes to expand its networks and roll out the system to many farmers.
Qhantu Farms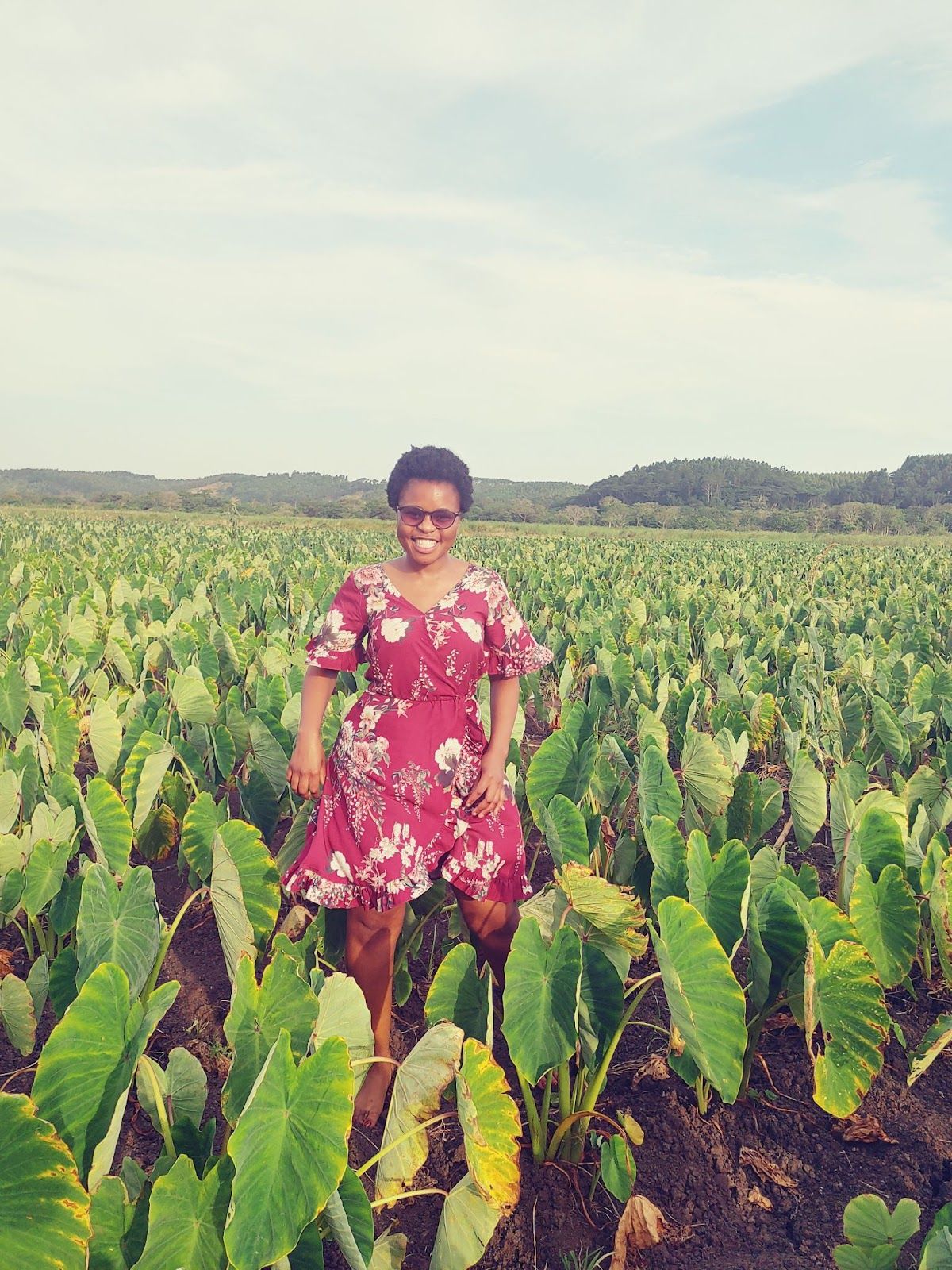 The Business: Zakithi Kweyama's passion for sustainable farming started with her grandmother, and now she farms nine hectares of family land in the Eastern Cape with hopes to purchase more land. Through her experience on the farm, Zakithi has realised that the traditional farming methods are outdated, and through Qhantu Farms, she hopes to encourage farmers to adopt sustainable and organic farming practices. To do this, Qhantu Farms hopes to offer a leased agripreneurship option providing microloans to each agribusiness leasing space on the farms.
Ambitions for the future: Zakithi hopes to continue to challenge the farming industry and inspire a new generation of farmers.
Orme and Meko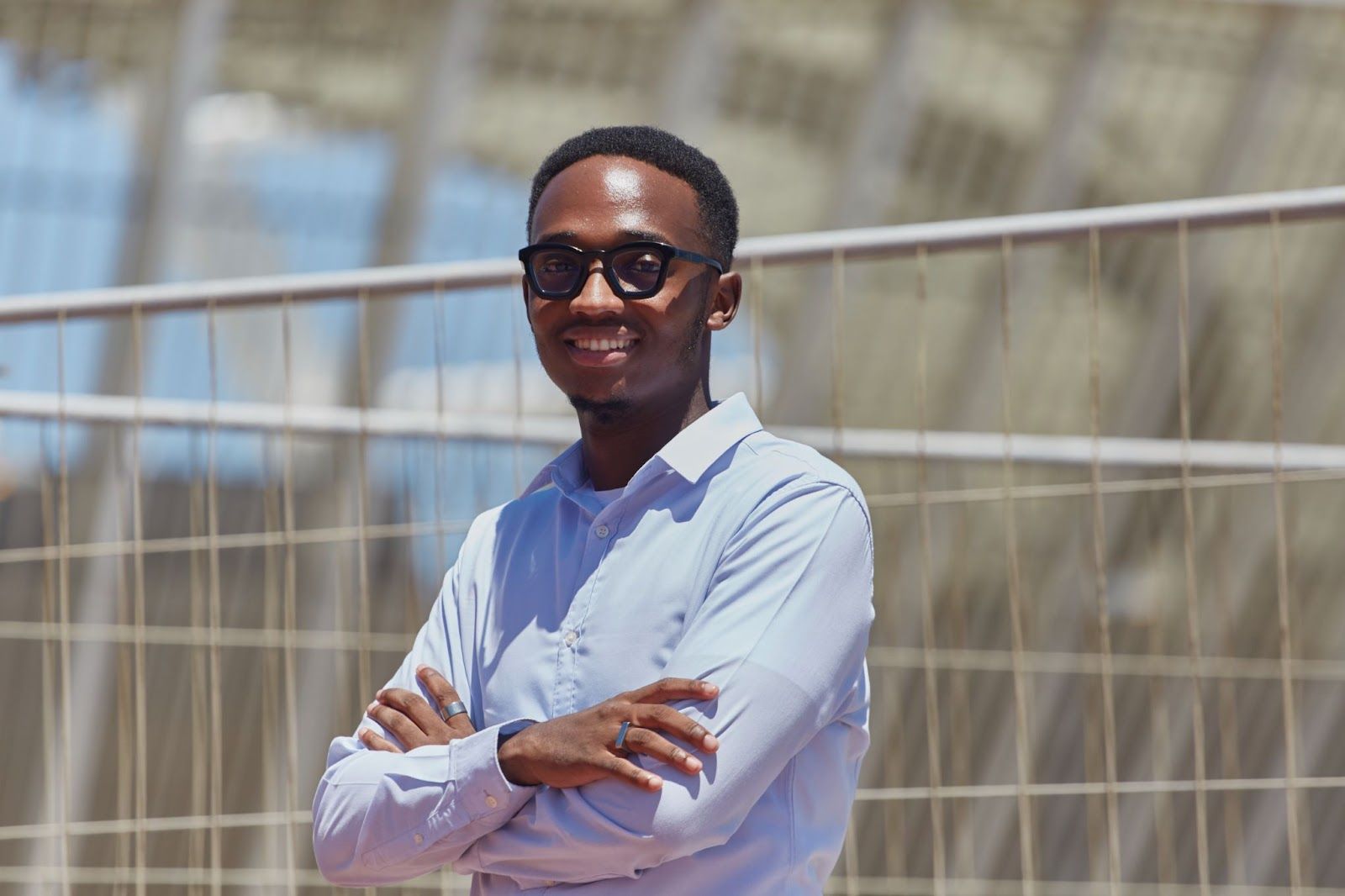 The Business: Founder Noko Malatjie's passion for eyewear design began at school when he struggled with weak eyesight and short-sightedness and didn't have access to prescription glasses. He realised that his experience was part of a bigger problem, so he founded Orme & Meko, a white-label eyewear manufacturer, distributor, and designer that specialises in African-designed eyewear made for the African face.
Ambitions for the future: He plans to expand his business into luxury luggage with The Future of Luggage.
— By Zainab Slemang van Rijmenant