This one windy Friday evening in Dublin saw me cycling to meet with one of the trio founders of MyMusic. After ordering a cup of Cafè Americano, single shot espresso, and hot chocolate with treats, we sat down to catch up on life, family, and the Nigerian startup landscape.
How did we get so cozy?
Rewind to November 2013, I met Tola Ogunsola for the first time at the Web Summit, only this time he (alongside his co-founders — Damola and Dolapo Taiwo) was showing-off MyMusic to the 20,000 attendees including over 90 Beta and 110 Alpha startups from all over the world.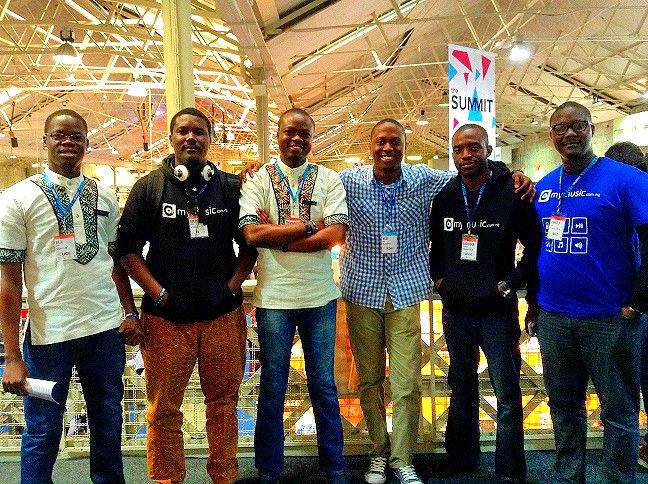 Between cynicism and pessimism
Much ado between rocks and hard places, but this best describes where I stood when Tola first pitched MyMusic. Nobody had cracked the code for the distribution of music in Nigeria. iROKING tried, and players like Spinlet may have even widened the chasm between music-tech startups and record labels.
The physical record-buying crowd was declining and the Future of Commercializing Music was a subject that was ever trending as free music streaming services including YouTube, Spotify, and Pandora seemed to be the way for artists to go. In Nigeria, the [music] blogs reign supreme for distribution and most artists hope to become popular enough to host shows and get endorsement deals.
With all that in mind, I wished the team all the best and skeptical me hoped to get some good news in the near future. Shortly after the Web Summit, MyMusic got a major publicity boost with its first feature on CNN taking up the description — 'Nigerian iTunes'. While some startups may have popped some champagne for getting such a level of publicity, the trio got back into the trenches instead to build a valuable product.
Two years and a CNN interview later
At our Costa Cafe meeting, Tola is pitching MyMusic again but this time he focuses on the journey and differentiators from other players in the space.
While other players go down the streaming path, MyMusic offers users the ability to download music for ₦30 ($0.50) per track. Perhaps what is most impressive is how Naija* realities — referring to infrastructural limitations — are taken into consideration during product development.
The team invested a lot of time in navigating bureaucratic red tapes and building relationships with key players especially the telecoms companies — Glo, MTN, Airtel, and Etisalat, while mending those with record labels and artist management companies.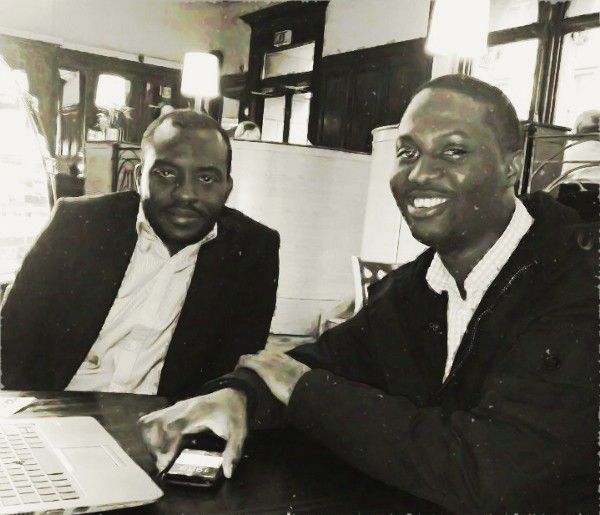 Music for the people
I belong to the latter class so it was only natural for me to start poking holes into the 'how' of MyMusic.
Tola confirmed this is something he has chosen to ignore as many tech-savvy people are only interested in the how-it-works part while the company was after those who were simply interested in those in the take-my-money camp looking for an amazing customer experience.
Dolapo Taiwo may have given a good response to the how-it-works camp in a TechPoint.ng interview titled "Meet the guys working to overthrow free digital music downloads in Nigeria when he said:
"…nobody cares whether your code is written in PHP or C#. What people care about is what problems it solves…"
On the technology front, MyMusic has gone over and beyond to make it possible for users to download lossless compressed music into their phones via three delivery channels — web, mobile web, and SMS — while other UX wins including airtime as a form of payment, low data consumption and minimal drop rate for downloads.
How about the business side of things? MyMusic has been able to validate that while less than 250,000 [mostly the tech savvy] people have used their cards for online transactions in Nigeria, telecom companies are raking in billions [in naira] every month in caller-back-tunes (CBT) billings.
Interestingly the average Joe currently pays ₦50 ($0.75) in airtime to get 15–30 seconds of a track, making it possible to deduce he will also be willing to pay MyMusic.
What's next for MyMusic?
The MyMusic pitch to telcos must have been that digital music distribution could be another avenue to mint money and double up on revenue already made with CBTs.
Will this prove true?
Against all odds, Tola and his team have also been able to bring the music artists and their management, who had nothing but distrust for local digital distribution, back to the table by appealing to the artists' need to make more money off their art, which sometimes meant taking the position of Alaba Kingpins.
As to what is next for MyMusic, the company is now set to go on a marketing drive. Tola believes the team has built a good product and it is now time to get the Average Joe aware of the music download service.
While I feared targets might be missed if Facebook streaming feature and online marketing were the entire plans, Tola quickly confirmed plans for above-the-line advertising including radio and television.
"We are now focused on making [digital] music affordable, available, and accessible to Africans. After we've done that, we'd go after those illegal distributors."— Tola Ogunsola, Co-Founder, MyMusic
As the evening drew to a close, it seemed MyMusic may have won a couple of battles but the war is far from over. Piracy and illegal distribution of music is another uphill battle but one Tola believes his team will be able to surmount once they make [digital] music affordable, available, and accessible to Africans.
With coffees depleted and hands have shaken, we said our goodbyes. Once again I wish the MyMusic team well, a little less skeptical this time.
— By Nubi Kay