On 26 March 2020, South African President and African Union Chairperson, Cyril Ramaphosa, went live on national television and declared the National State of Disaster, paving the way for a national lockdown that restricted citizens' rights and movements. Restriction was felt across all industries, crippling economic activity.
Despite restrictions, many of the ICT sector's functions fell into or supported sectors categories under "essential services."
However, the Independent Communications Authority of South Africa's (ICASA) State of ICT Report depicts an ICT sector that has not fully recovered from the COVID-19-induced economic recession.
Telecommunications sector revenue in South Africa dropped in 2021
Total telecommunications revenue in South Africa fell by 0,5% for the reporting period of 2021, falling from R201 billion in 2020 to R200 billion in 2021.
In 2021, total mobile service revenue increased by 7,8% while total fixed internet and data revenue and total fixed line revenue both fell by 19.4%.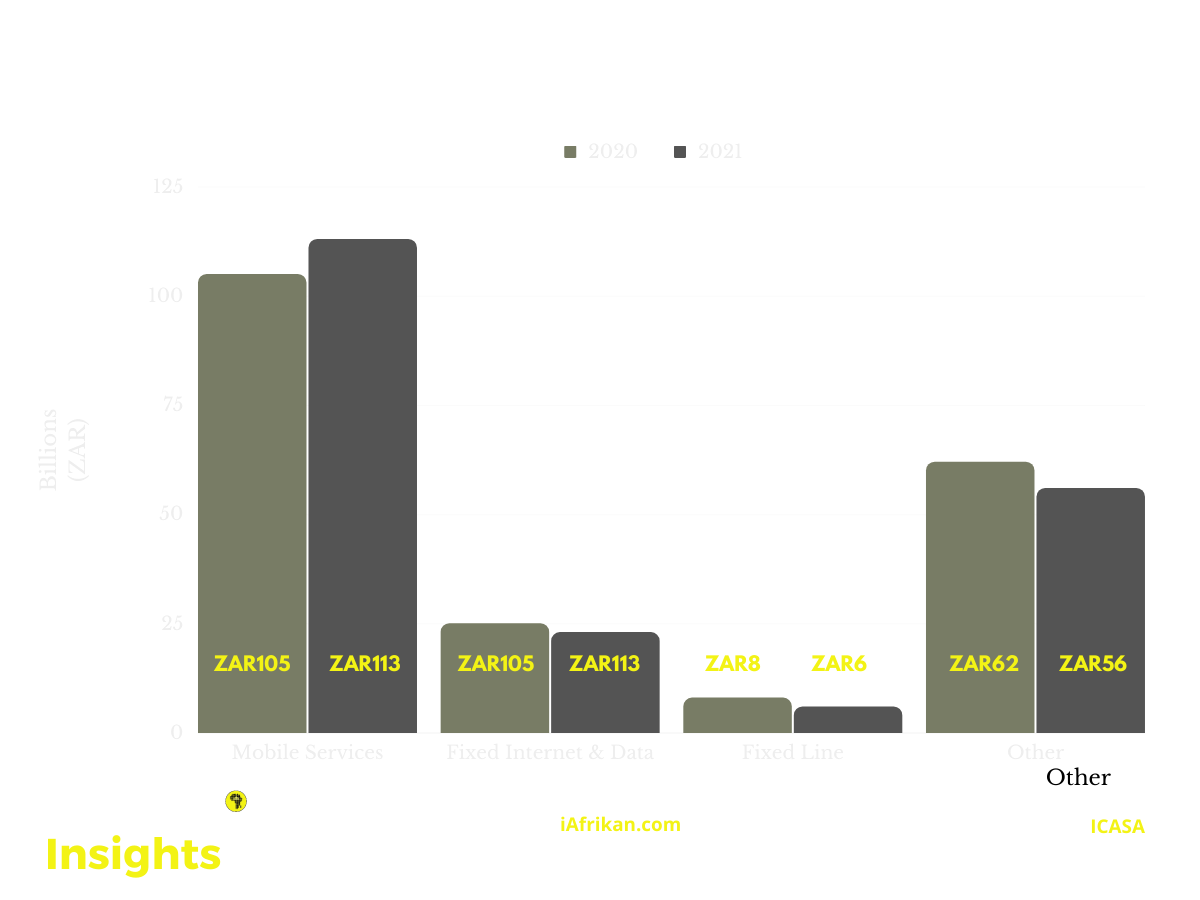 Over a seven-year period, total telecommunications revenue increased by 4,3%. Total mobile services revenue increased by 6,3 percent and total fixed internet and data revenue increased by 1,1%, respectively, while fixed line revenue decreased by 13,7% during the same period.
However there were some positives. In 2021, the total revenue from mobile data services from text and multimedia messaging services increased by 7,8% and 31,7%, respectively. While revenue from voice services decreased by 0,1%.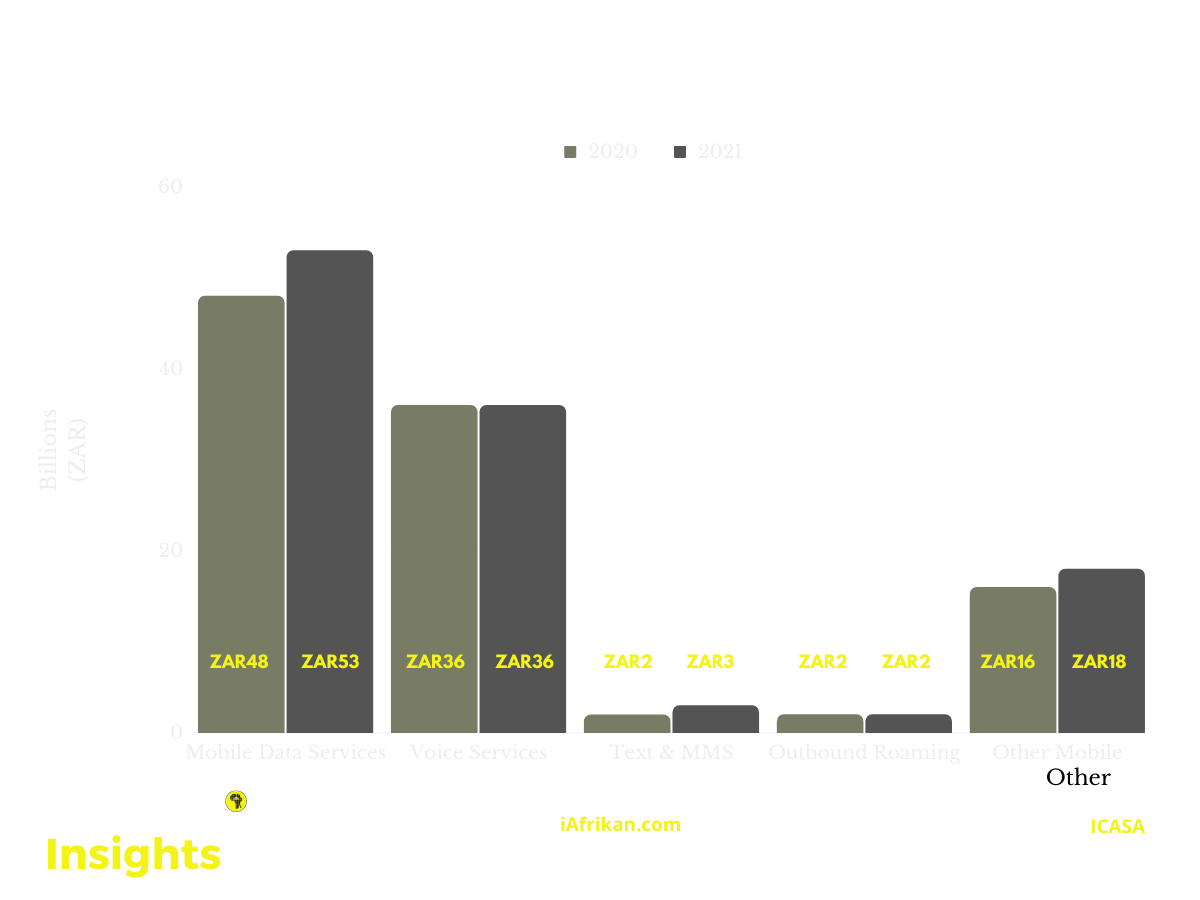 What is surprising though is the fixed internet and data revenues for 2021. Given that the country was under different levels of lockdowns, many corporate employees and contractors were working from home. As such it would be expected that fixed internet and especially fixed broadband services (fibre) would have been in demand and sales increased.
However, it appears the opposite is true.
The total fixed internet and data income fell by 7,3% from 2020 to 2021 (from R25 billion to R23 billion). Fixed (wired) broadband revenue and fixed internet revenue both fell by 2,1% and 6,9% in 2021, respectively.
What is not surprising however is how the fixed line revenues in South Africa dropped in 2021 from R8 billion in 2020 to R6 billion in 2021. Overall fixed line revenue declined by 19,4%.
In 2021, revenue from fixed-telephone subscription rates and revenue from fixed-telephone calls both fell by 23,1% and 7,8%, respectively.
Continuing the trend of showing how popular mobile services have been during 2021 in South Africa is the climb in revenues of prepaid mobile services. In 2021, prepaid mobile data and voice revenue climbed by 8,2% and 0,6%, respectively. In 2021, the prepaid revenue for mobile messaging fell by 6.9%.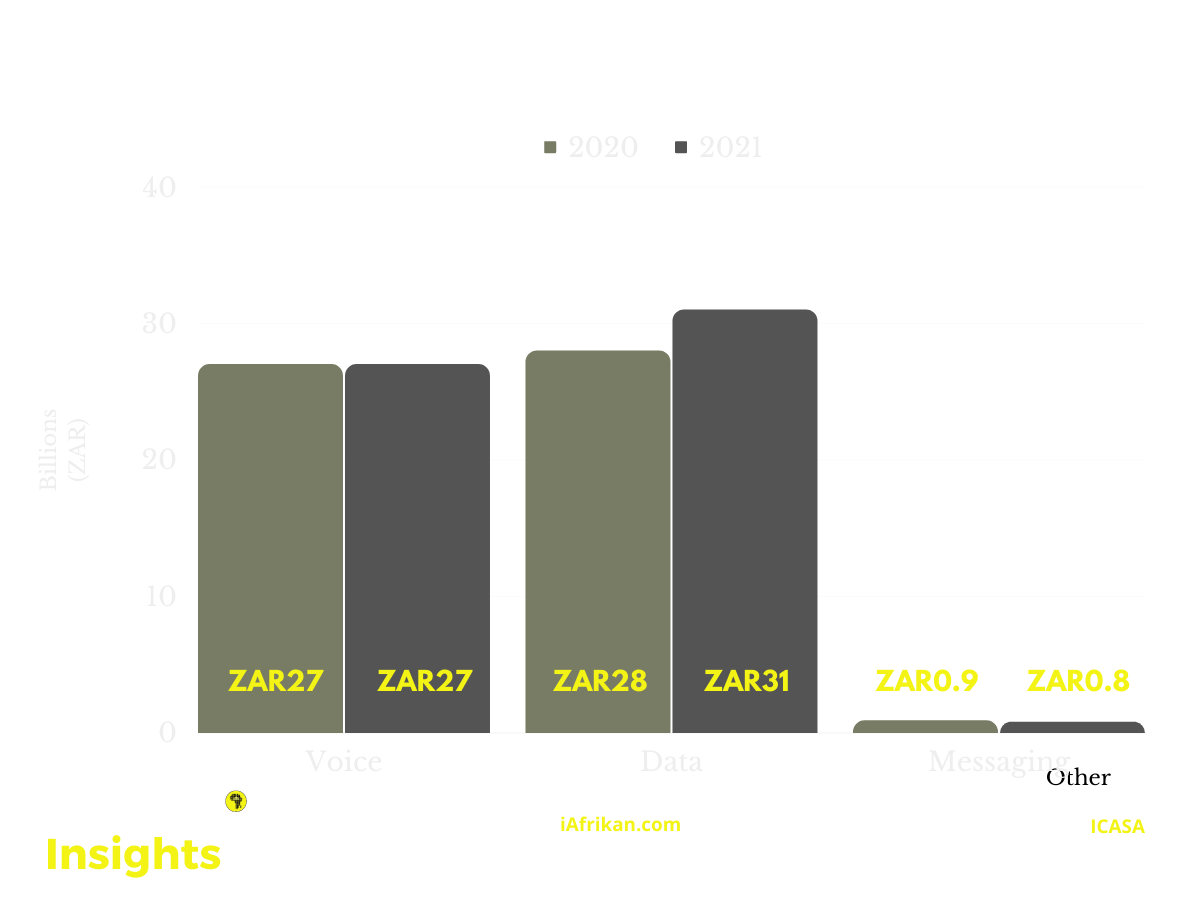 What the telecommunications revenue trends in South Africa tell us
Telecommunications, as the ICT sector's top earner, is projected to record improved revenue collection, as the recently completed spectrum auction will open up a plethora of new product and service offers.
The steep drop in mobile voice revenue to the advantage of mobile data revenue is an important finding under prepaid mobile. This steady reduction since 2013 demonstrates a definite preference among South Africans for digital communication over traditiona voice communication. This desire is bolstered by operators' shifting revenue strategies, which have shifted away from airtime-based goods and toward heavy marketing and competitive data bundles.  
— By Bataung Qhotsokoane