On Tuesday 12 April 2022, award-winning Nigerian investigative journalist David Hundeyin published a bombshell that is still reverberating to date in which he revealed alleged fraud, sexual harassment, workplace bullying, and more at Afrika's most valuable startup, Flutterwave. Speaking to iAfrikan.com, a source preferring to remain anonymous has revealed and presented information suggesting that a Flutterwave senior employee attempted to bribe an organization in South Africa to perform what would have been anti-competitive behavior.
To date, Flutterwave, its Board of Directors, its investors, and its CEO, have not addressed any of the allegations made by Hundeyin. This is despite the company sending us a generalized statement and not answering any follow-up questions.
"These are false, recycled, or previously addressed claims. As part of our commitment to operating an ethically responsible company in compliance with all applicable laws, we take all claims of this nature seriously and promptly investigate, and take action on any reports made through our robust internal processes. In addition, as part of our ongoing efforts to continuously strengthen and improve, we are conducting a thorough review of all processes [and will take actions as and when appropriate]. This enables us to maintain the highest workplace standards and remain focused on our mission to create financial possibilities for companies and consumers across Africa," reads a statement sent by Flutterwave to iAfrikan.com.
It's important to highlight that thus far, Flutterwave has not answered us to elaborate on specifically which of Hundeyin's claims are false, which are recycled, and which have been previously addressed. As such, the statement above does not constitute "dealing with the allegations" but is rather a diplomatic manner to say to us to get lost. It's a puff statement at best that uses many words but on deeper inspection says nothing.
Greg, Flutterwave's fake CTO from MIT
One of the most shocking fraud claims relates to impersonation. It goes as far back as to the founding of Flutterwave. In his article Hundeyin details how Flutterwave's current CEO and co-founder, Olugbenga "GB" Agboola, informed the then CEO and co-founder, Iyinoluwa "E" Aboyeji that there was also "Greg" who is Flutterwave's CTO and would need to be allocated 10% of the shareholding. As E would confirm as per article by TechCabal (a publication owned by Big Cabal Media in which E and GB are investors/shareholders), it turned out that "Greg" was a fictitious character created by GB to allocate the extra 10% of Flutterwave shares to himself from the 62,5% that was supposed to be split between himself and E.
"When I joined the company [Flutterwave], I was told there's a Chief Technology Officer named Greg, who's from MIT, whom I'd meet someday. It never happened," Aboyeji said. "After a while, it became clear what had happened. By that time it didn't matter. We [Aboyeji and third co-founder Adeleke Adekoya] had already signed agreements, and I decided to just move on," reads a statement attributed to Iyinoluwa Aboyeji on TechCabal.
The impersonation did not only end there as detailed in Hundeyin's article which also contains screenshots of WhatsApp messages and e-mails to this effect. On one particular call GB is said to have fielded questions as "Flutterwave's CEO" forgetting that this is supposed to be E's role. He forgot to change his voice as he had apparently become accustomed to on such calls pretending to be someone else as he was still employed by Access Bank in Nigeria.
This allegation is perhaps one of the most serious ones and as stated, has not at all been addressed by Flutterwave, its CEO, its Board, or its investors. What makes it even more damning is that the company's previous CEO and co-founder has confirmed that indeed GB used to act as Greg. Beyond, being a Delaware incorporated company (USA), the allegation, depending on several factors and under which other circumstances GB pretended to be someone else could at minimum lead to an investigation by the Federal Bureau of Investigation (FBI).
This is not a far-fetched statement as at the beginning of 2021 a similar situation happened in the USA involving a tech company .
Ozy Media, an American digital media company which boasted large audiences, was closing in on $40 million funding from Goldman Sachs and as a result were due to have a video conference call with the bank and other relevant stakeholders to present their numbers and how the business is doing. To cut a long story short, one of he Ozy executives insisted that the meeting be moved from being a video call to a traditional telephone conference call. During the said meeting, the Ozy executive would step in and alter his voice, just as GB is alleged to have done, and pretend to be someone from YouTube (an Ozy partner) and waxed lyrical about how well Ozy was doing. It wasn't long that some people on the call became suspicious and soon enough an investigation was done. As John C. Coffee Jr., law professor at Columbia University said in the New York Times article about the incident, tricking potential investors while raising capital would be grounds for criminal charges of wire fraud and securities fraud, along with a potential civil suit from the Securities and Exchange Commission (SEC).
That Flutterwave's investors and Board, some of whom are American, have not addressed this is bizarre considering some of the legal risks. One has to wonder why this has not been addressed more seriously as it jeopardizes the whole company's operations should any authorities get involved.
At minimum, isn't this a failure by the Board in their fiduciary duties?
Problems and allegations in South Africa
As mentioned at the beginning of the article Flutterwave is also facing several allegations of improper conduct in South Africa. To start of, earlier this week thousands of South Africans took to social media and WhatsApps groups to express frustration, almost all at about the time in the morning, that they had woken up to their accounts being debited with the payment reference something along the lines of "Flutterwave Uber" or "Flutterwave Ubereats."
Uber came out with a statement that said that the transactions were legitimated and that they were just delayed. Similarly, FNB South Africa, in a statement to iAfrikan.com, stated that:
"FNB confirms the delayed processing of transactions from a third-party acquiring bank, with the descriptor 'Flutterwave'. Flutterwave processes payments for a variety of merchants, including Uber and Uber Eats. The transactions are legitimate Uber or Uber Eats transactions and took place in late March and/or early April of this year. Delays in the processing of the transactions are due to the acquiring bank and/or the merchant. Any enquiries regarding Uber and Flutterwave can be directed to the respective companies."
Upon further questioning the FNB spokesperson did not answer any follow up questions regarding how this was possible, the nature of the relationship between FNB and Flutterwave, and other allegations of improprietary against Flutterwave both in and outside South Africa. Similarly, Nedbank sent us a statement along the same lines and like FNB, did not answer any other questions.
"Nedbank can confirm that individuals were impacted by a technical error involving the processing of Uber transactions.  Certain Uber transactions that occurred during March and April 2022 were processed late with a description of the transaction including the payment processor's name being Flutterwave. Flutterwave is an authorised payment processor and processes transactions according to industry rules and standards. Nedbank apologises for the inconvenience caused and confirms the validity of these transactions."
Absa on the other hand flat out declined to answer any questions citing "confidentiality obligations."
"We [Absa] cannot comment and are not in a position to divulge any information due to confidentiality obligations."
However, Standard Bank Group appeared to be the only bank that, according to their statement to us, appeared to be taking both the "delayed Flutterwave transactions" and bribery and improper conduct allegations seriously.
"Standard Bank is aware of the allegations made against Flutterwave in the media. Standard Bank takes these allegations very seriously and is in constant contact with Flutterwave management."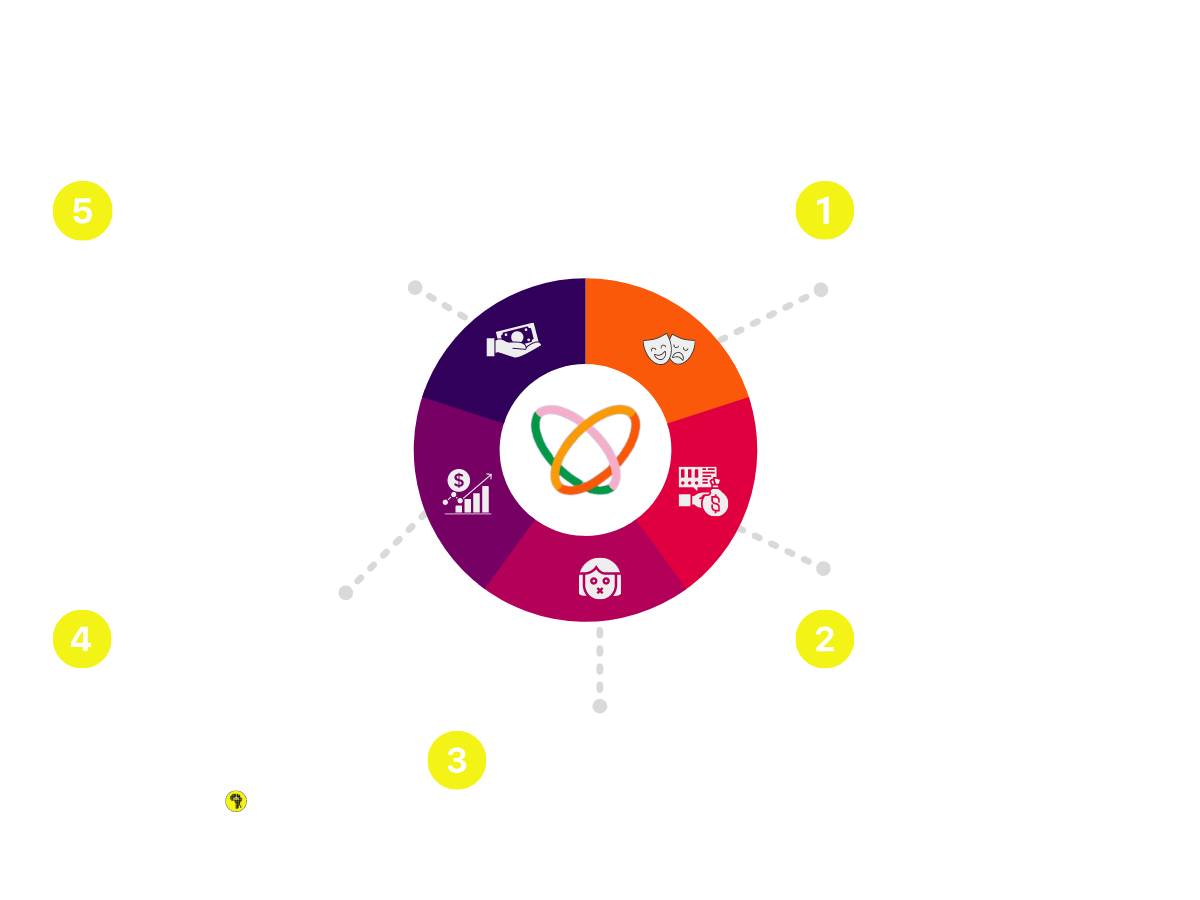 This is interesting because according to Flutterwave these are "Delayed Transaction Alerts" and has issued a statement saying that "Our acquiring South African bank had an issue that caused customers to receive late debit alerts for previous transactions."
This is confusing as saying they were delayed transaction alerts suggests money was not debited and yet we can confirm, having checked with several customers, money was debited. Furthermore, some Standard Bank customers have claimed that they received refunds from the bank as these transactions were allegedly not legitimate or were duplicates.
The bribery allegations are an ongoing investigation and as soon as more information is available we will update our readers. Flutterwave, through their Public Relations company, Wimbart, have confirmed that they are confident that no staff member attempted to bribe anyone in South Africa or at any South African bank on their behalf.
Which brings us to why all these allegations, including ones of insider trading and sexual harassment at Flutterwave are concerning and should have an independent investigation undertaken (Note: this is about good governance and not an attack on any person or people).
First, let us share with you a letter sent to us by Flutterwave/Wimbart (unsolicited) purported to be an e-mail by Flutterwave's CEO, GB, to employees earlier this week. What is interesting about this e-mail is that according to Flutterwave/Wimbart, we, iAfrikan.com, are supposed to (as instructed by a Wimbart employee) falsely state that we acquired the e-mail from a "source."
"Flutterwave's CEO recently shared a company-wide email to his employees. A copy can be shared under the agreement that:

- it is treated as an email the CEO sent to employees, and not as an official statement [which it's not]
- Flutterwave is not named as the source of the email, instead, you can state it was "obtained from a reliable source" or something to that effect

If this works for you and you agree to the terms, this can be shared with you," reads the e-mail from a Wimbart employee speaking on behalf of Flutterwave.
E-mail to Flutterwave staff
By Olugbenga Agboola
Wavers,
The past week has been incredibly challenging for all of us. It has also been an opportunity for me to reflect and grow as a leader.
I'm writing today because I want you to know how concerned I am about the impact that reading the false allegations against our company has had on you all. We've had opportunities to discuss some of this in previous conversations. I know that many of you have had to answer tough questions from friends and family. I also know that some of you now have questions about me and your place in this company.
The fact that the allegations of financial impropriety, conflict of interest and sexual harassment have been proved false or have already been reported, investigated and addressed by management, matters less to me than the reality that these claims may have shaken your confidence in the company. As Founder and CEO, it is my responsibility to address the concerns you may have, and this will be a priority for me moving forward.
I want to respond to the claims and tell you what actions we are taking as a company to strengthen our culture and reaffirm our commitment to our core values of respect and building trust capital.
Response to the allegations
Founding the company. Let me be unequivocal: the allegations about how I started the company are untrue. I was guided by the belief and prayer that I could build a world-class company that competed honestly and fairly, and where employees were at the centre of everything. I shared with you during the retreat that a former boss helped us close one of our enterprise clients. I am thankful for the learning and mentorship I received at the numerous employers I worked at before starting Flutterwave.
Insider trading. We have never engaged in insider trading.  In the past, a few ex-employees sold shares they owned to outside parties.  We followed all legal processes and procedures, including obtaining board approval when needed, when approving the sale of shares. In addition, we work closely with our outside law firms to stay in compliance with all applicable regulations.
Sexual harassment: We have previously investigated employee sexual harassment allegations (including those made against me, and of which I was cleared) and terminated employees who have been inappropriate towards team members. We have had independent third party reviews which gave birth to the We Hear You and whistleblowing policies that you all know of today. We have always had a zero-tolerance policy to sexual harassment and we will continue to take action when necessary. No exceptions.
Ongoing investigations: We are unaware of any ongoing SEC investigation into our activities. In 2017, the SEC had an inquiry, we fully complied and we understand that they closed the inquiry the same year. We have and always will remain compliant with legislation and regulators.
I now want to outline immediate actions that we will be taking:
Our culture and the way we work together
A safe and respectful working place for all: We have HR policies and procedures that aim to create a safe and respectful workplace.  But I want to be sure there are no gaps -  and strive to ensure the safety of all staff. I have asked Bode and Mansi to review our policies with KPMG / E&Y and issue recommendations to me as soon as possible.   This review will also include a survey of all employees to hear directly from them what their experiences have been. We encourage all employees, particularly female employees, to reach out to Bode and Mansi and share their experiences.
We will continue to strengthen our training regime: In addition to our already scheduled whistleblowing (with KPMG) and workplace safety (E&Y) training, we will also include a mandatory "inclusive workplace training" for everyone in some form of a leadership role in the company.
We will increase mental health resources for you all: We will increase our slots with our mental health coaches and every staff is encouraged to take at least one session with them. We will also be relying on your feedback to ensure that our independent counseling resources are engaging with you effectively, in a way that you find helpful.
More transparency: We have made some significant changes to how we communicate transparently in the organization on compensation, promotions, etc. We will continue to improve these and would value your feedback to hold us all accountable as we make these changes. In addition, all members of the executive leadership team will hold monthly open hours for staff at all levels. This will be a time for us to hear directly from all of you and what we can be doing to be continuously improving.
Our corporate practices
We will continue enhancing governance and oversight. We started Flutterwave in a small office in Lekki, Lagos with a handful of colleagues; 6 years later, we are now almost 500 employees across 20+ countries. Our governance must match the complexities of a company that has grown at such an unprecedented rate.
We have updated our organizational structure and brought the world's best talent to help us grow properly. Folks such as our new VP of Risk, Clinton (ex Stripe, Visa, Uber), returning Head of People Mansi (ex PWC, E&Y), CRO, Bankole (ex-Visa), Head of Technology Service Management, Norense and CTO Gurbhej (ex Goldman Sachs) will help us all grow as we learn from some of the world's most exciting companies.
I and the leadership team will visit every region we have operations in by the end of this year so you can sit down with us one on one.
I know this is a lot to take in! We will have more conversations to discuss all this in greater detail. I want to hear from you all and answer any questions you have.
I'll end by saying that when we started the company in 2016, our mission was to simplify payments for endless possibilities for businesses, consumers, and especially our customers. That remains our mission, of which all of you are a critical part in making a reality.
I will always put Flutterwave first. And Flutterwave is all of you. Like I always say our people are the secret sauce of Flutterwave, and I mean that.
Thank you to everyone that reached out to support me. Thank you for your prayers and encouragement. Thank you for reminding me that to whom much is given, much is required. I WILL live up to your expectations of me.
We will be even better.
🦋
GB
---
Culture and governance problem
Just like the statement the company sent to iAfrikan.com, the e-mail by Flutterwave's CEO is a lot of English words that don't address the specific allegations made and aimed to obsufcate. Furthermore both the statement and e-mail shed no light on who conducted the investigations and how the allegations were addressed.
This possibly highlights the executive team's culture that somehow sees itself and the company above the law and above accountability. This is not only demonstrated in how the statement and e-mail appear to be dismissive of the seriousness of the allegations but also in the arrogance to instruct media like ourselves how to go about writing a story and specifically instructing us to falsely claim how we sourced the e-mail from the Flutterwave CEO.
However, there are real consequences potentially related to the allegations.
In South Africa for example, Financial Services Providers (FSP) such as Flutterwave (granted a license by the South African Reserve Bank in April 2019) are regulated by specific laws, specifically the Financial Advisory and Intermediary Services Act (FAIS). FAIS has a section on "Fit and Proper Requirements" for key individuals and representatives of FSPs.
In the Fit and Proper Requirements is a section titled "Honesty, Integrity, and Good Standing,", it states:
"FSPs need to set out adequate policies and internal processes to ensure that the Key Individuals and Representatives fulfil their duties in an honest manner and comply with the requirements. In addition, FSPs must be able to meet standards or principles of good standing like keeping up-to-date with regulatory obligations, having a valid licence, having no outstanding reports, not owing any fees and ensuring that all requirements are met."
Given all these allegations, the question then is: does GB, the Board, or any other key individuals and representatives of Flutterwave who have knowledge of the impersonationation, dishonesty, and fraud meet the "Fit and Proper Requirements?"
Update: 22 April 2022, the original article included an incomplete graphic of the Board of Directors of Flutterwave erroneously omitting 2 Board Members and a Board Advisor. This has been corrected and updated.
— By Tefo Mohapi