Computer Village in Lagos, Nigeria is a curious combination of old and new. Dirt roads are lined by hundreds of kiosks featuring the latest mobile phones and computers.
Hawkers and criers call out deals at the entrance to both bric-a-brac sheet metal structures and polished showrooms that could be in any mall in the world.
Most of the business done in Computer Village is retail sales, so the phones' brands are on display, fighting for attention. Surrounding the shops are tables where people are repairing and deconstructing phones and computers. It is hot, and the sun beats down on everyone who isn't inside.
E-commerce lessons from Lagos' Computer Village
I was there with Pelumi Oguntimehin, my teammate at Handshake.fyi, doing some research on B2B eCommerce.
It always takes some patience and persistence to do research interviews in a market like Computer Village. People have little time since they are busy working, and they often assume you're asking questions about their business because you want to compete with them. We were coming to the end of a long day when we wandered into one of the nicer shops. Written everywhere in the shop was the word "EasyBuy," and when we walked in two people with the same word on their shirts asked us to talk to them if we wanted to know more. I didn't right then, so I thanked them and continued into the shop.
In the shop, I saw another group of people wearing EasyBuy shirts who appeared to be on a kind of tour. I suspected they were Chinese from the way they looked and my suspicion was more or less confirmed when I heard them speaking Mandarin to each other.
I am always eager to practice my half-baked Mandarin skills so I went up to one of them and greeted him. We spoke for a while and exchanged WeChat contacts with plans to meet up later and learn more about each others' work.
Through meeting with him, I learned more about EasyBuy and its recent entrance to Nigeria.
EasyBuy is a consumer credit company that allows people to purchase phones in Nigeria through monthly payments, instead of paying everything upfront. This is par-for-the-course in the United States, but non-existent in Nigeria due to a variety of limiting factors.
My new acquaintance was there for a two-month immersion, before heading back to China to lead their Nigerian HR efforts from there.
Companies try and fail frequently to offer consumer credit services in Nigeria, and EasyBuy's model didn't seem very distinct in terms of business model. What was different was their method of scaling—a partnership with the company Transsion.
Scaling a technology company across Afrika
Transsion is a mobile phones and electronics company based in Shenzhen, China. Their collection of phone brands including Tecno, Infinix, and itel, command a little under half of the total smartphone and feature phone market in Sub Saharan Africa. Their story is not one of sudden, moonshot growth.
They first started focusing on the Afrikan market in 2008, and they have, over the last decade-plus, gotten to know deeply the needs of African customers from a feature, cost, and quality. Bolstering this, they have forged partnerships with local distributors that give them deep reach into the "informal" markets where much of the economy on the continent still lies.
Along with competitive pricing, they have made a name for their brands by innovating features like multiple SIM cards, and cameras that are attuned by default to dark skin tones. Transsion IPO'ed last year on China's new STAR exchange at a valuation of around $7 billion.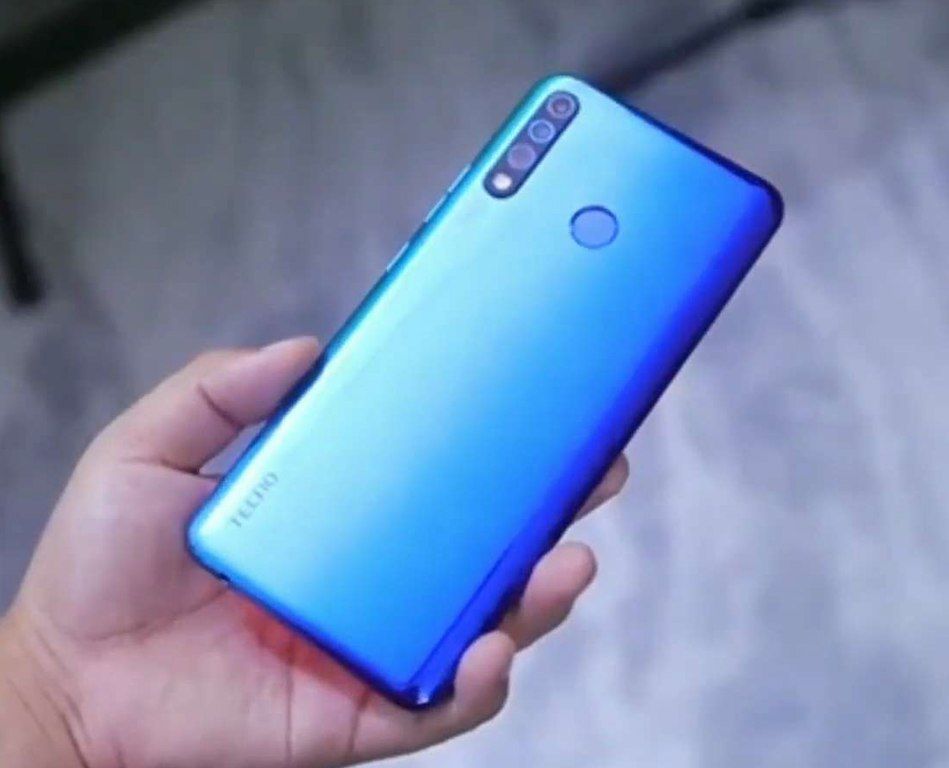 With hundreds of millions of Transsion phones across the continent, they now form the basis for a massive platform that provides instant, scaled market entry for Chinese mobile technology startups trying to compete in Africa. A partnership with Transsion means direct access to huge amounts of consumers, leveraging the reach that Transsion has built up over 12 years.
This is happening with companies across many different industries.
Aside from EasyBuy, there is China Literature (a mobile reading app), PalmPay (a mobile payment company), and Boomplay (a music company). I've also met a social media company and a mobile gaming company, both owned and run by Chinese nationals with Afrika as their target market, that is planning to launch in the next year with Transsion partnerships.
In the United States, apps preinstalled on phones are dismissed as "bloatware." However, the numbers seem to be more favorable for these apps that are sold pre-installed on Transsion phones. Boomplay reports 68 million users on the continent and just closed a 20 million USD Series A. PalmPay recently raised a 40 million USD "seed round."
These signals suggest that these partnerships are working and that they may have the makings of a replicable scaling model.
The partnerships listed above all have a notable thing in common—all of the partner companies are Chinese. Despite Transsion's long duration on the continent, it does not appear that African teams are entering into a partnership with Transsion in the same way that companies based in China are. However, last year Transsion opened its first venture capital fund, FHub, in Lagos, Nigeria. FHub is looking to invest in Nigerian companies in verticals including but not limited to health and logistics, and startups across the continent. FHub has partnered with Kenyan Wapi Pay to source and fund early-stage African fintech startups.
Chinese technology expansion in Afrika
Other private Chinese technology companies are making huge inroads on the continent as well. For instance, StarTimes, a Chinese company, has become one of the largest pay-TV providers on the continent.
Perhaps the most impactful of all is Huawei, which has built the vast majority of connectivity infrastructure on the continent. How these companies are run, who they partner with, and what they fund will have a profound effect on the trajectory of technology in Sub Saharan Africa over the next decade.
As new Chinese venture capital money flows into the continent, funding and working closely with local teams will mean the difference between success and failure, in terms of both finance and social impact.
— By Jeremy Kirshbaum