By Tefo Mohapi
WhatsApp, the popular instant messaging app owned by Facebook, has introduced a feature that allows users to make payments or send money to individuals and businesses. Announced first for availability in Brazil on 15 June 2020, it is expected that this payments functionality will be extended to more countries after it was initially tested in India during 2018.
Brazil, with approximately 120 million active users, is WhatsApp's second-largest market behind India. With the current coronavirus disease, 2019 (COVID-19) pandemic has forced many people to be wary of handling physical money and going into public places, the WhatsApp payments feature could prove popular.
"The over 10 million small and micro-businesses are the heartbeat of Brazil's communities. It's become second nature to send a zap to a business to get questions answered. Now in addition to viewing a store's catalog, customers will be able to send payments for products as well. Making payments simple can help bring more businesses into the digital economy, opening up new opportunities for growth. In addition, we're making sending money to loved ones as easy as sending a message, which could not be more important as people are physically distant from one another. Because payments on WhatsApp are enabled by Facebook Pay, in the future we want to make it possible for people and businesses to use the same card information across Facebook's family of apps." reads a statement on WhatsApp's blog.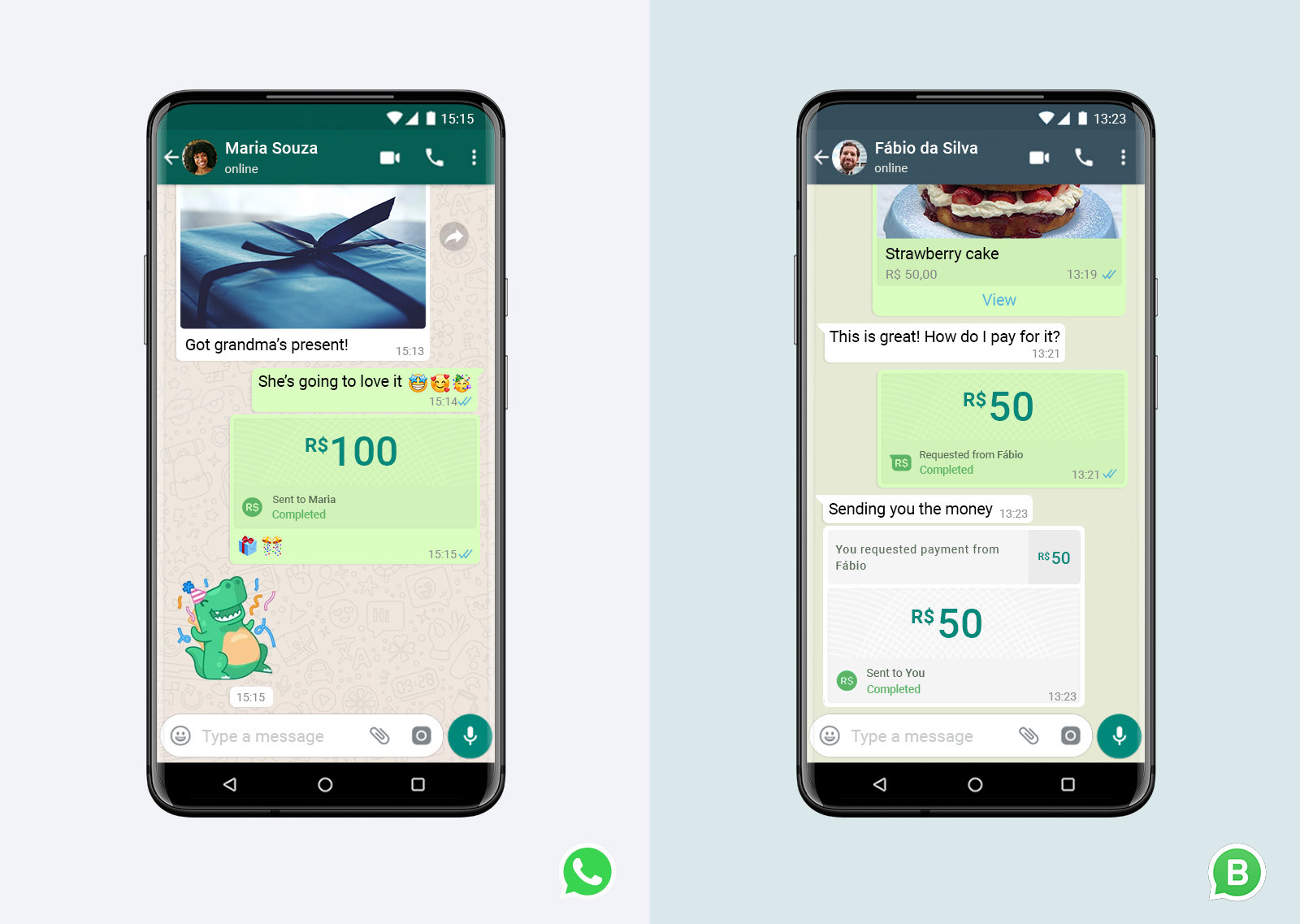 Fees typically hinder the adoption of financial inclusion solutions
Many projects and solutions that aim to "bank the unbanked" typically attract high fees for their users to send or receive money. This, at the end of the day, defeats the purpose of labeling themselves "financially inclusive."
However, with WhatsApp, they have said that their payments feature will use Facebook Pay and will be free of transaction fees for individual users and businesses will be charged a fee for receiving money.
"Sending money or making a purchase on WhatsApp is free for people. Businesses will pay a processing fee to receive customer payments, similar to what they may already pay when accepting a credit card transaction."
---
---
Security concerns
Another concern is around security and to some extent, privacy. Facebook has previously admitted, on several occasions, that some of its user's personal data were accessed and leaked without due authorization.
Now, with people linking their payment details to their mobile phone numbers and possibly Facebook accounts, this presents an even bigger threat. The company has however tried to wave away these fears by stating that it has adopted several security measures to ensure the security is not breached.
"We have built payments with security in mind and a special six-digit PIN or fingerprint will be required to prevent unauthorized transactions. To start, we will support debit or credit cards from Banco do Brasil, Nubank, and Sicredi on the Visa and Mastercard networks -and we are working with Cielo, the leading payments processor in Brazil. We have built an open model to welcome more partners in the future."