By Tefo Mohapi
Recent statistics in 2017 have revealed that youth unemployment in South Africa is now at an alarming 38,6%. There are many debates as to what causes such a high unemployment rate but among those is that students are not computer literate when they enter the job market making it difficult for them to get the jobs they want and need.
Many youths in South Africa encounter a computer for the first time only when they leave high school at work or at a tertiary institution, for many, this is also a hindrance for them being accepted into tertiary institutions or even getting jobs. A research study by South Africa's Department of Basic Education in 2008 revealed that over 90% of schools had no computers whatsoever for students to learn computer literacy from. A disturbing number considering that the world has shifted into the knowledge economy as we also get Afrika ready to benefit from the fourth industrial revolution.
Despite South Africa's Department of Basic Education offering two Computer Science related subjects in high school, namely Computer Applications Technology (CAT) and Information Technology (IT), very few students annually sit down to write these exams in their final year of high school as the subjects are not offered at their schools due to a lack of computers.
This is where the Melisizwe Computer Lab Project by SA Consulting Projects believes it can step in to help.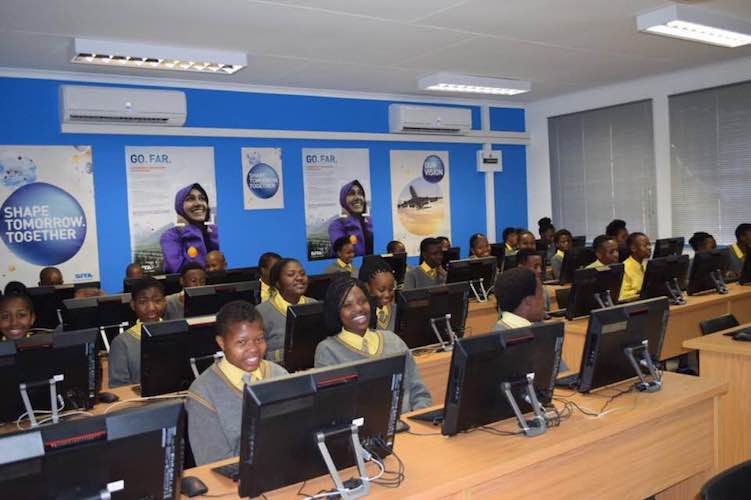 Computer labs for underprivileged schools
The Melisiwe School Computer Lab Project provides underprivileged schools in South Africa with fully functional computer labs, helping students access Computer Applications Technology (CAT) and Information Technology (IT) subjects as part of their school curriculum and improve their employability or preparation for tertiary education in the process.
Speaking to iAfrikan.com, Zanele Ndotshayisa who is the Director and Transformation Specialist at SA Consulting Projects explained that they started with a pilot project in 2012 where, as part of their company's Corporate Social Investment (CSI) plan they donated a computer lab to a school. Having seen how this helped the students and the school they continued with the project and to date have donated computer labs to 8 schools helping over 5,000 students have access to the CAT and IT subjects in the curriculum.
---
---
In 2017, they are taking it a step further and are looking to donate 67 computer labs to 67 underprivileged schools over the next year starting on 18 July 2017, Mandela Day. SA Consulting Projects is also not looking to go it alone this time as they are inviting individuals and companies around South Africa to consider donating what they can to equipping the schools with computer labs.
"It was touching to hear one of the students, Mbali, talk about how she only worked on a computer for the first time in 2017 and how this is helping her with her studies." explained Ndotshayisa about the impact the Melisizwe School Computer Project is having.
"We have secured funding for four schools so far and we need sponsors to come on board for 63 more schools. We will be launching our campaign officially on 30 June where we will be handing over the first of four computer labs during Mandela Month." concluded Ndotshayisa.