The World Trade Organization's (WTO) General Council made history by reaching consensus and agreeing to select Nigeria's Dr. Ngozi Okonjo-Iweala as the organization's seventh Director-General. The historic appointment makes Dr. Okonjo-Iweala the first woman and first Afrikan to ever be appointed to the position.
Dr. Okonjo-Iweala will start in her position as Director-General of WTO on 1 March 2021.
"I am honored to have been selected by WTO members as WTO Director-General. A strong WTO is vital if we are to recover fully and rapidly from the devastation wrought by the COVID-19 pandemic. I look forward to working with members to shape and implement the policy responses we need to get the global economy going again. Our organization faces a great many challenges but working together we can collectively make the WTO stronger, more agile, and better adapted to the realities of today," said Dr. Okonjo-Iweala.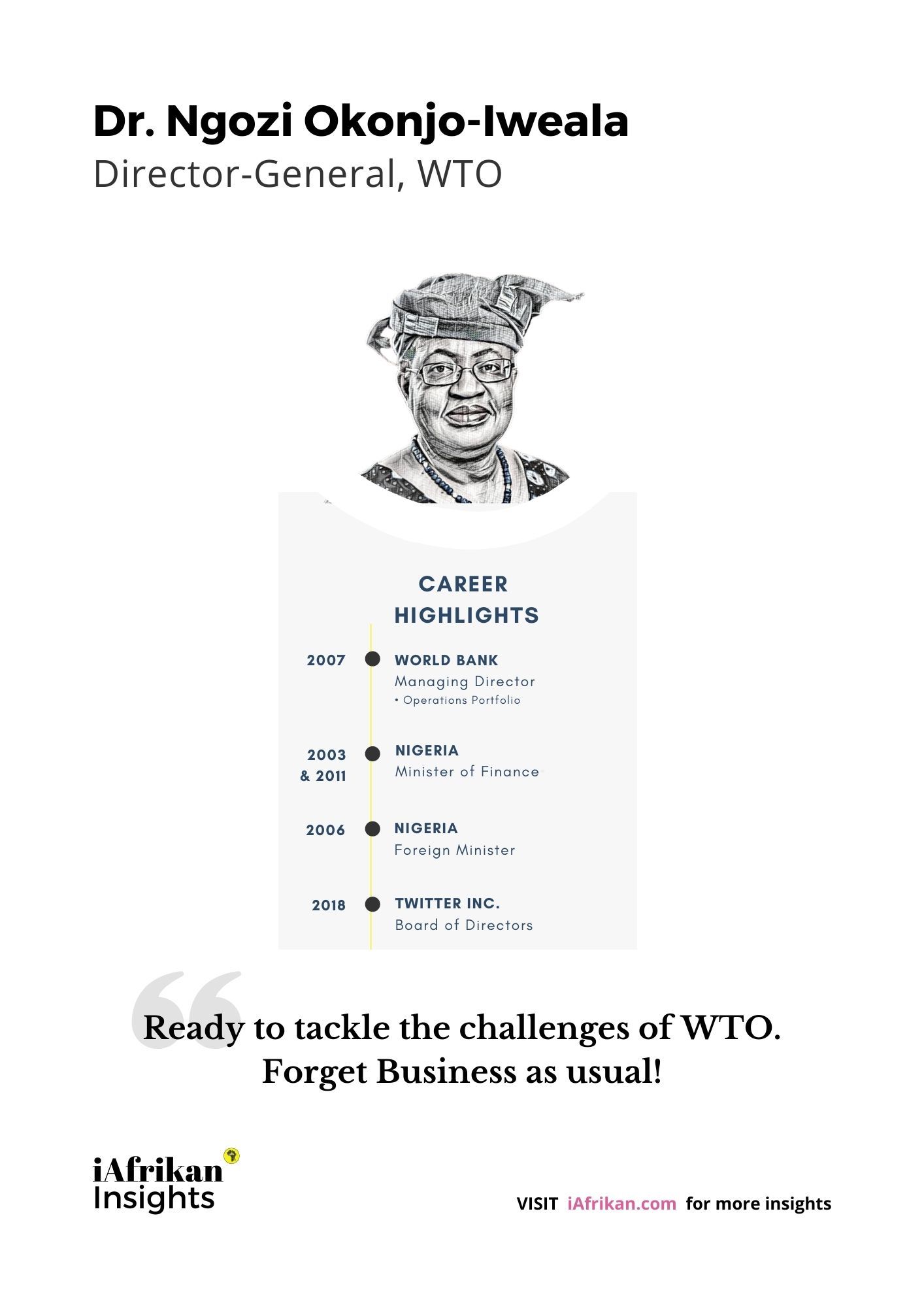 A momentous moment for Afrika
The selection of Dr. Okonjo-Iweala is an important moment for Afrika. Important because the WTO is the only organization around the world that deals with matters relating to how different countries interact with each other when it comes to trade. As such, it is hoped that the new DG will facilitate and influence a more balanced international trading landscape for Afrika.
Dr. Okonjo-Iweala's selection didn't come easily.
Before the election of Joe Biden and Kamala Harris as the President and Vice President of the USA, America, under the leadership of Donald Trump, was vocally opposing the appointment of Dr. Okonjo-Iweala. This is despite Dr. Okonjo-Iweala being the candidate that was mentioned as being the most likely to get consensus to become the Director-General as made in a statement to the WTO's General Council on 28 October 2020.
The process for selecting a new Director-General was triggered on 14 May when former Director-General Mr. Roberto Azevêdo informed WTO members he would be stepping down from his post one year before the expiry of his mandate. He subsequently left office on 31 August 2020.
— By Tefo Mohapi