The Internet Service Providers Association (ISPA) of South Africa has filed a complaint with the Competition Commission of South Africa about a deal in which Vodacom has bought a co-controlling equity position in Community Investment Ventures Holdings' (CIVH) fiber assets Dark Fibre Africa (DFA) and Vumatel. Vumatel was among the first companies to provide fiber-to-the-home (FTTH) in South Africa.
The Vumatel network connected thousands of houses in Johannesburg, Cape Town, and Durban with high-speed internet. The company already has a presence of over 600,000 houses as customers. DFA is a South African supplier of open-access fibre infrastructure and connectivity. It funds, constructs, installs, administers, and maintains a fibre network for the transmission of metro and long-distance telecommunications traffic.
CIVH Acquisition & merger
Remgro Investments and New GX Capital own CIVH. Vodacom will now own 30% of CIVH following the acquisition, with the option to buy an additional 10% stake.
On 1 May 2022, CIVH announced plans to combine its fiber network assets, including DFA and Vumatel, and administrate them under a single unified internet infrastructure corporation.
Dietlof Mare and Byron Billett, both existing Vumatel executives, have been named chief executive officer and chief financial officer of the new infrastructure firm, respectively.
Fibre network monopoly concerns
In a statement, ISPA has stated that as Vodacom and CIVH seek regulatory and competitive approval for a merger pooling their fibre network assets together, it wants assurances that the mobile operator's history of controlled access will be abandoned if the deal goes through.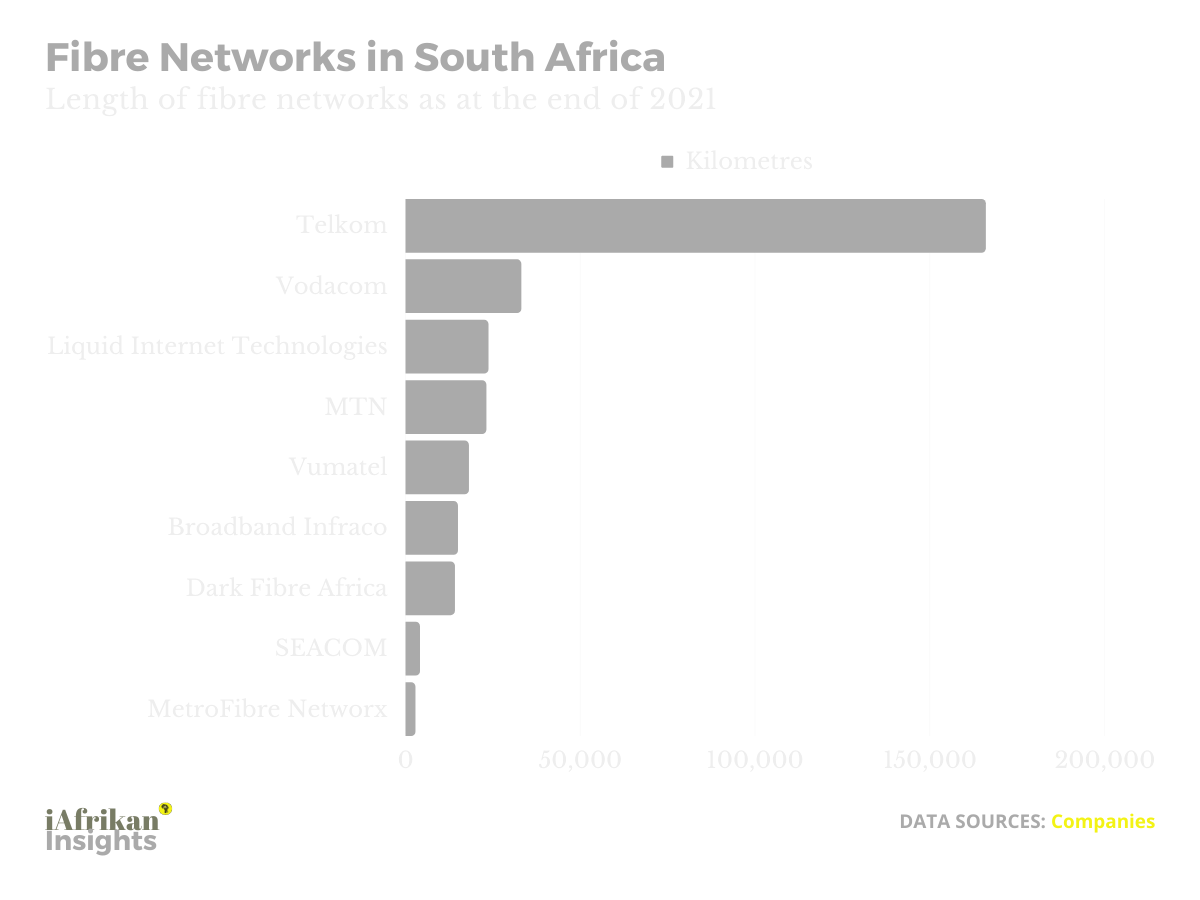 ISPA and its 209 internet service provider members have found it difficult to get wholesale packages from Vodacom for reselling to clients. By delivering wholesale, fibre-based transactions in the past, Vumatel and DFA have been instrumental in creating healthy competition among ISPs. This different approach to the open-access model between Vumatel, DFA, and Vodacom is what fuels ISPA's objection to Vodacom's acquisition.
"Promised cash injections to advance the rollout of high-speed fibre in South Africa are to be welcomed, but ISPA is concerned about the ability of a traditional closed access culture to be successfully married to a historically open access, entrepreneurial-based culture," said the organization.
This, according to ISPA, has directly benefited customers and reduced communication costs. The infrastructure investment programs of Vumatel and the DFA have given more South Africans access to high-speed fiber-based internet than any other comparable project.
— By Bataung Qhotsokoane