The Western Cape Division of the South African High Court has ordered the developer responsible for building Amazon's headquarters in Cape Town to stop building immediately starting from 18 March 2022. The High Court also ordered Liesbeek Leisure Properties Trust to have "meaningful engagement and consultation" with members of the KhoiKhoi and San communities who are the original inhabitants of the land.
The Khoikhoi and San communities derailed Amazon's plans in the middle of 2021 when they contended that the complex is to be built on land that is sacred for their heritage.
"The fundamental right to culture and heritage of indigenous groups, more particularly the Khoi and San First Nations Peoples are under threat in the absence of proper consultation," said the Western Cape Division of the High Court.
The Battle of Salt River
Based on several accounts of history about relations between the Khoikhoi and the Portuguese, their initial relations and trades were friendly and cordial. The main trade was that the Portuguese would give the Khoikhoi iron in exchange for cattle.
However, this apparently changed and relations between the Khoikhoi and Portuguese soured.
It is reported that some Portuguese sailors one day decided to visit a Khoikhoi village in the modern area and vicinity of Cape Town with the aim of stealing cattle. Unfortunately, they were not successful as the Khoikhoi managed to defend against this and chase them back to their ships. However, it didn't end there.
"Upon reaching the safety of their ships the sailors begged Almeida to take revenge upon the villagers who had defended their cattle. Even though Almeida admitted that his men were likely to blame for what had occurred he led a party of 150 men armed with swords, lances, and crossbows to enact unwarranted revenge. When they reached the village the raiders seized a number of children and cattle. Approximately 170 Khoikhoi warriors fought back with stones and assegais. Using their cattle as shields they routed the raiders killing 64 of them including Almeida and 11 of his captains. This devastating defeat put a pause to Portugal's run of victories in Africa and Asia," reports South African History Online.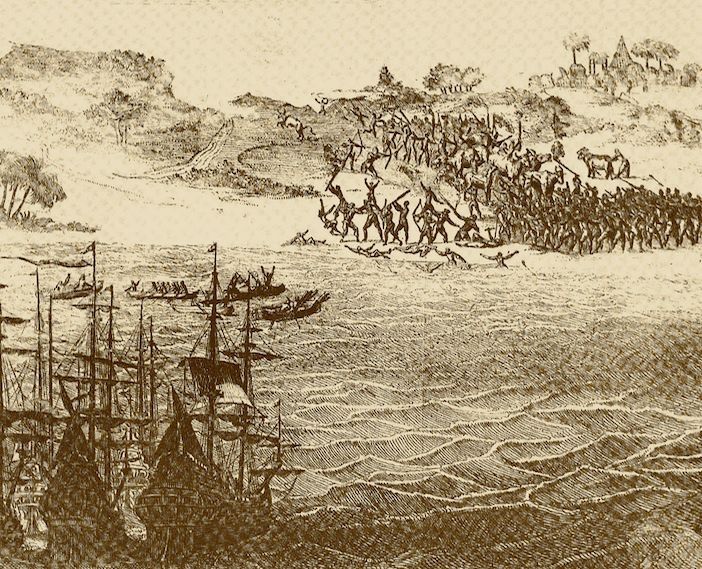 Amazon's Afrika headquarters
The Battle of Salt River is a significant part of Khoikhoi and San history but also South African history. As such, it is understandable to see why the two communities would have opposed the building of Amazon's Afrika headquarters on this piece of land.
Amazon's planned offices were apparently going to be something to behold. They would've had a total floor space of 70,000 square meters. Added to this, some have argued that the development would also have provided some much-needed jobs.
But the Khoikhoi and San communities are not in agreement, and the High Court agrees with them.
"The fact that the development has substantial economic, infrastructural and public benefits can never override the fundamental rights of First Nations Peoples."
— By Tefo Mohapi