Nigerian founded cloud computing company, Kasi Cloud Ltd, has broken ground on the construction of a $250 million colocation data center in Lekki, Lagos. Honorary guests that attended the construction ceremony include Executive Governor of Lagos State, Babajide Sanwo-Olu, and Uche Orji, CEO of the Nigerian Sovereign Investment Authority (NSIA).
Once fully constructed, Nigeria's colocation data centers will tally up to 12, making it the Afrikan state with the second-highest number of data centers behind South Africa (26 data centers as of the first quarter of 2022). It will also be the second data center to be located in Lekki joining the one built by MainOne.
"We congratulate Kasi on this momentous milestone. NSIA believes in the potential of digital infrastructure to serve as an enabler and accelerator for innovation," Mr. Orji said when speaking on the project.
"We expect that the transformative impact of this infrastructure on the domestic tech space will reposition Nigeria. The Board and Management of the Authority is proud to be associated with this development."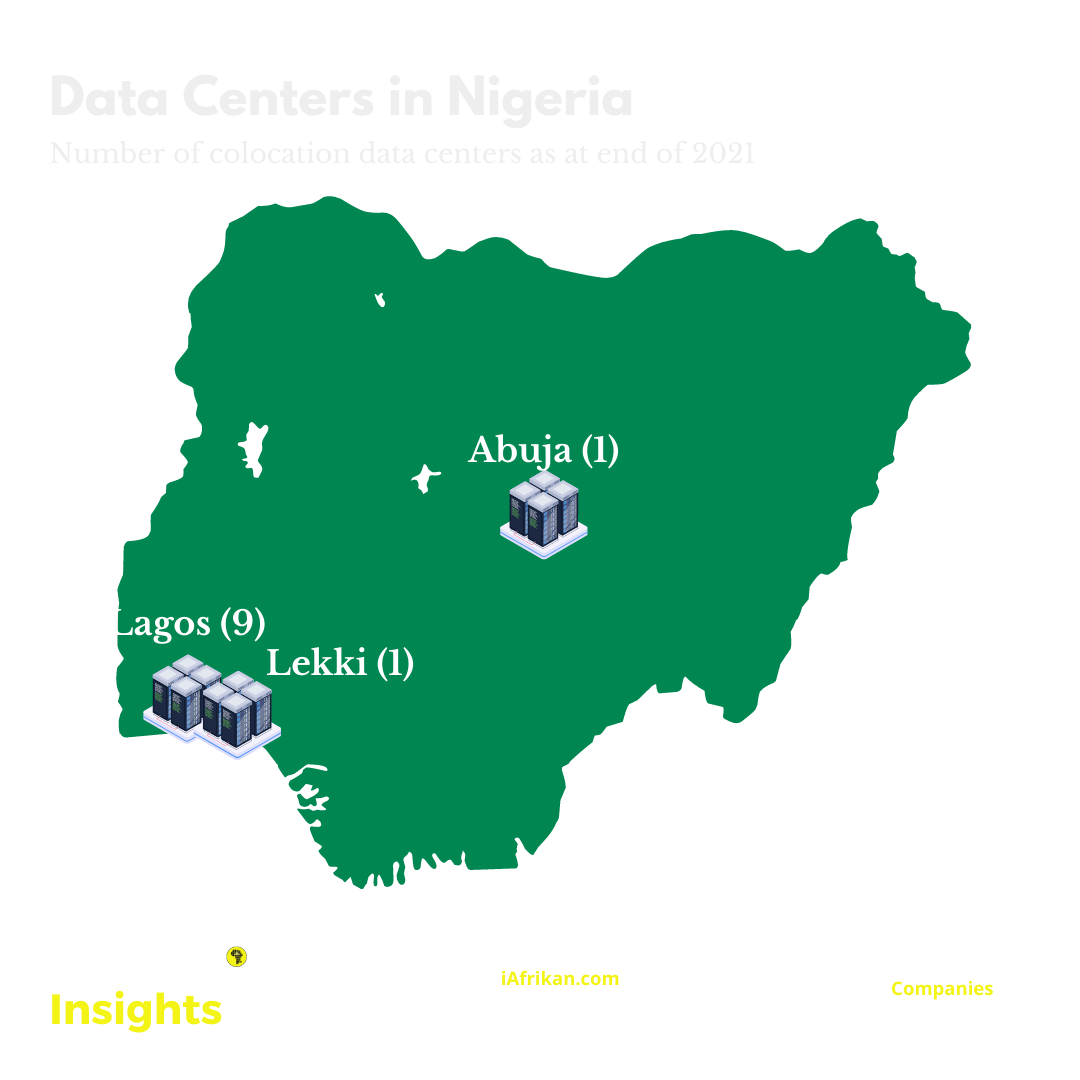 Afrika's Digital Space
As more Afrikans get information via the internet on their cell phones. It is vital for governments and companies to invest more speedily in digital infrastructure. Increased internet speeds and cloud storage capacity enable people to learn more about the digital world and participate in the digital economy.
Both the public and private must take responsibility for this task as the custodians of our economies.
Ghana with only 2 colocation data centers, is an example of an Afrikan state experiencing growing digital displacement due to negligent investment in digital infrastructure. Speaking at a breakfast meeting in Accra, the Chief Executive Officer of MTN Ghana, Selorm Adadevoh, attributed latency in data services to the poor state of digital infrastructure in the country.
"The scenario we're in right now is that demand for data and digital services is expanding faster than new capacity is entering the market, and we're calling that a data capacity deficit. It effectively implies our infrastructure will constantly be under pressure unless we have the capacity to develop faster than demand," said Adadevoh.
Hyperscale
The $250 million campus in Lekki is said to be designed to hyperscale requirements and standards and modeled similar to Silicon Valley technology parks. When fully developed, the campus is expected to stand as one of the biggest of its kind in Afrika.
By looking to attract hyperscalers by solving the connectivity and scalability issues where others have been challenged, Kasi has said that it is on a mission to build Nigeria's leading sustainable interconnection and data center platform for Afrika, specifically designed to support digital ecosystems and drive internet access for over a billion people.
"Sub-Saharan Africa is the largest growth market in the world. When you look at where Big Tech is investing, a major piece of that growth is coming through Nigeria and Kasi infrastructure is a key piece in the puzzle," concluded Mark Adams, Co-Founder, and Director at Kasi.
— By Bataung Qhotsokoane