Subscribers will receive 15MB daily to read text and images without paying for data, announced MTN South Africa and Meta.
Targeting data sensitive customers between LSM 1-5 groups, users' online experience will be improved with the introduction of a new free text and photo mode. The free mode will allow users to see images, update their status, and send messages without incurring data charges.
MTN and Facebook's free browsing partnership is not a new agreement. In 2017, the parties launched Facebook AutoFlex, which allowed customers to interact with Facebook solely through text messages. The new free text and photo mode has taken the place of the previous regime.
"We are very excited about our partnership with Meta," said MTN consumer prepaid general manager Seun Soladoye.
"Not only are we opening up the digital world to more South Africans, but we are also doing so at reduced data to customers, something which is much-needed in SA right now."
Facebook Free Mode
In 2017, Meta debuted its free mode services on Facebook. All major networks, including MTN, Vodacom, Cell C, and Telkom, provided access to the service. The service was immensely popular in South Africa, with MTN users who use the Opera browser receiving 100MB of free data every day.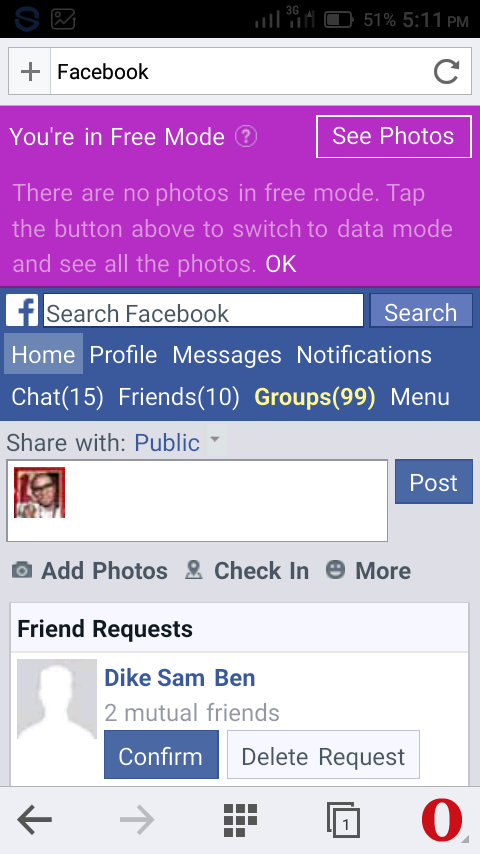 To qualify for the free 100MB of daily data, one simply downloaded the Opera Browser or Opera Mini, enabled "Data savings," and begin browsing. Because the browser compresses web pages, the data lasts significantly longer than 100MB in typical surfing mode, allowing light internet users to stay connected all day without spending a dime.
May 2023, millions of MTN subscribers were shocked when the free data service abruptly ended on Opera Mini.