Amazon changed the shopping game on Tuesday, December 6, 2016 after it introduced (probably) the world's most advanced technologically controlled store that requires no queues and no checkout.
The online retailer's Amazon Go seems too good to be true.
You enter an Amazon Go store, take the products you want, and have them automatically charged to your account just by picking them up from the shelf. And here's the kicker: you can just walk out of the store – no queues, no checkout, just pick up and go.
Introducing #AmazonGo, a new kind of store with no lines and no checkout. https://t.co/WMii0bWevi pic.twitter.com/OmZdzobA5F

— Amazon (@amazon) December 5, 2016
Now while all the big brands in shopping and tech are figuring out a way to jump on the Amazon Go bandwagon, the question is, will this technology work in Nigeria?
To be frank, I don't think so. Here are my reasons:
1. Nigerians aren't that trusting of technology yet
We haven't gotten to that stage in life where we can entrust our lives to technology. We don't trust payment systems like Interswitch yet, but you want us to go with Amazon Go?
Nah Bruh.
Even though PayPal ranks Nigeria as the third highest mobile shopping nation in the world, many Nigerians are still not sold on online payments. On a TechCabal forum on eCommerce in Nigeria, one of the users stated his reason for paying on delivery instead of on e-commerce websites:
Though I trust the online payment platforms to protect my account details, I don't trust Konga or Jumia to deliver as promised, so I use cash on delivery because I know I can easily cancel my order without any liabilities.
However, Amazon Go's checkout-free shopping experience offers wholesalers and retailers an interesting benefit – no one picks up anything from your store if they're not ready to buy.
2. Electricity Issues
I've got just one question here.
WHAT IF YOUR PHONE DIES WHILE YOU'RE AT THE STORE AND YOU DO NOT HAVE A POWER BANK?
Will the sensor still work while the mobile phone with the checkout-free app is dead?
If not …
3. Government Policy
In case you've not heard, Nigerian lawmakers can be extra, coming up with ambiguous bills to regulate the use of such innovations. They may even go as far as creating a chartered institute for it.
Who knows?
There are other issues we will have to overcome if Amazon Go's checkout-free shopping experience lands in Nigeria but we definitely will welcome it with open arms because no one loves queues.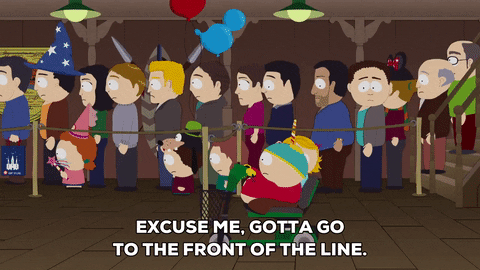 Share this via: